Overview
This article will show you how to manually edit an invoice
Instructions
Step 1:
Click the Billing tab, then click Accounts.
Step 2:
Click on the customer's Billing Account ID
Step 3:
Scroll down to Invoices, and click Edit next to the invoice that you are adjusting.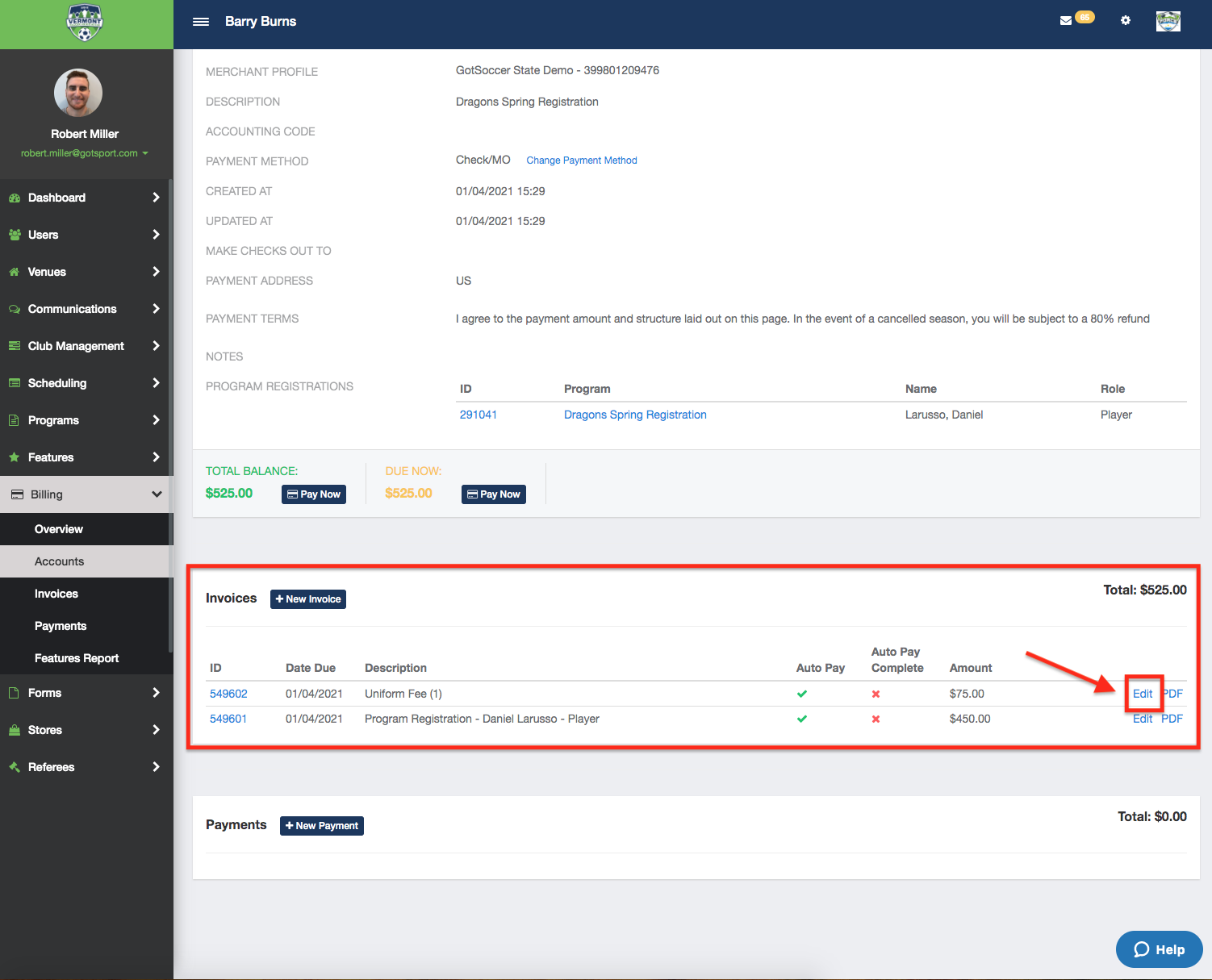 Step 4:
This is where you can edit the invoice. You can edit the description, the amount owed, the date due, and Auto-Pay. Make your adjustments and click Save.