Step One:
From your "Dashboard" click the "Scheduling" tab, followed by "Events".
Step Two:
Click into your "Event"
Step Three:
Click the "Current Schedule" tab at the top, followed by "Match List"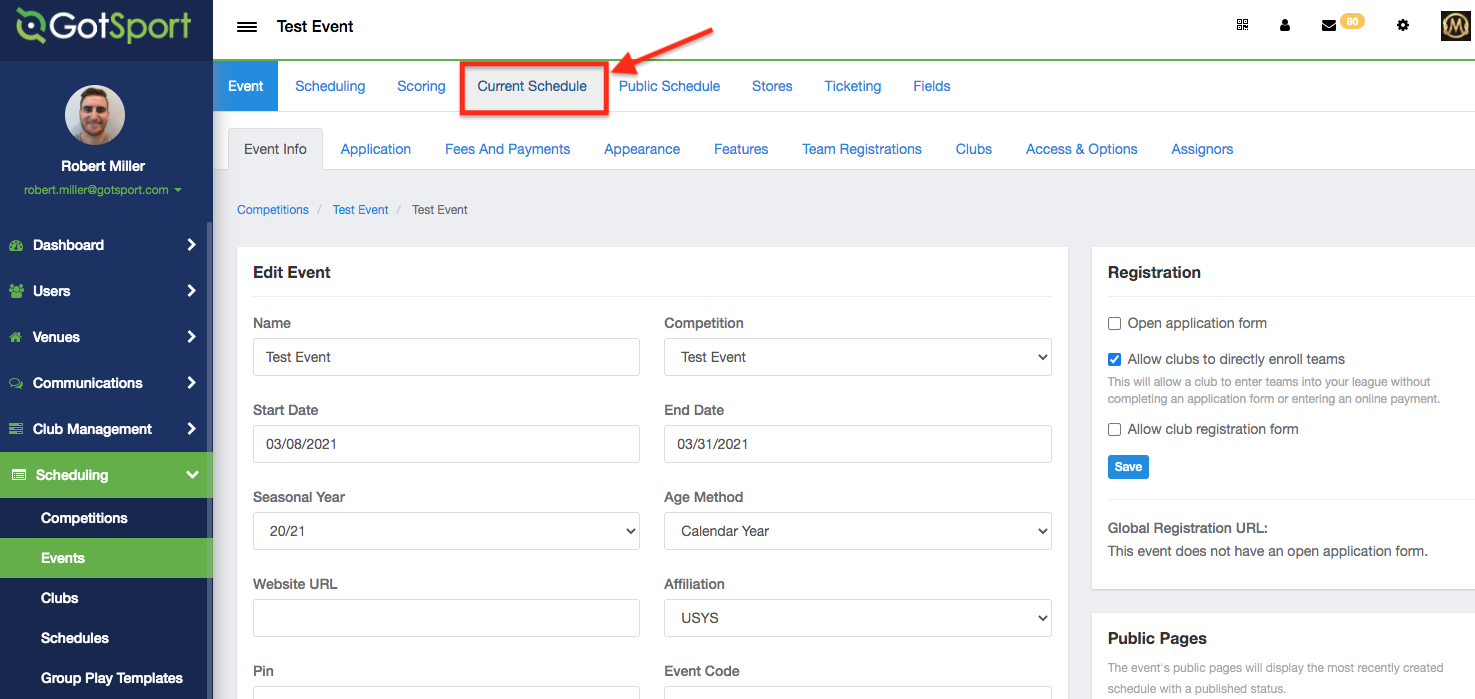 Step Four:
Click "Edit" on the right side of the particular match, click the "Status" dropdown and select your "Status". Then click "Save".
If you chose "Other", input your new status in the "Other Status" text box, then click "Save".