Step One:
From your Dashboard, click 'Club Management', then 'Managers'.
Step Two:
Click 'Upload Managers'.
Step Three:
Click on 'Download Template'
A template will show up for you with several fields. Make sure you have the REQUIRED fields filled out in your upload. The REQUIRED fields are FIRST NAME, LAST NAME and EMAIL.
PLEASE NOTE: That while only First Name, Last Name and Email are required for import, the additional fields of address, city, state, ZIP Code, and DOB are required for US Club Soccer registration.
Step Four:
Once the Upload File has been formatted with the Manager information, go to the Import section and click 'Choose File' to select your file. Note: MAKE SURE TO SELECT US CLUB IN THE AFFILIATION DROPDOWN. When you select the Affiliation, you will be required to include the Competitive Level for each of the Coaches. The list of available Competitive Levels will populate once the Affiliation is selected for you to include in your Upload File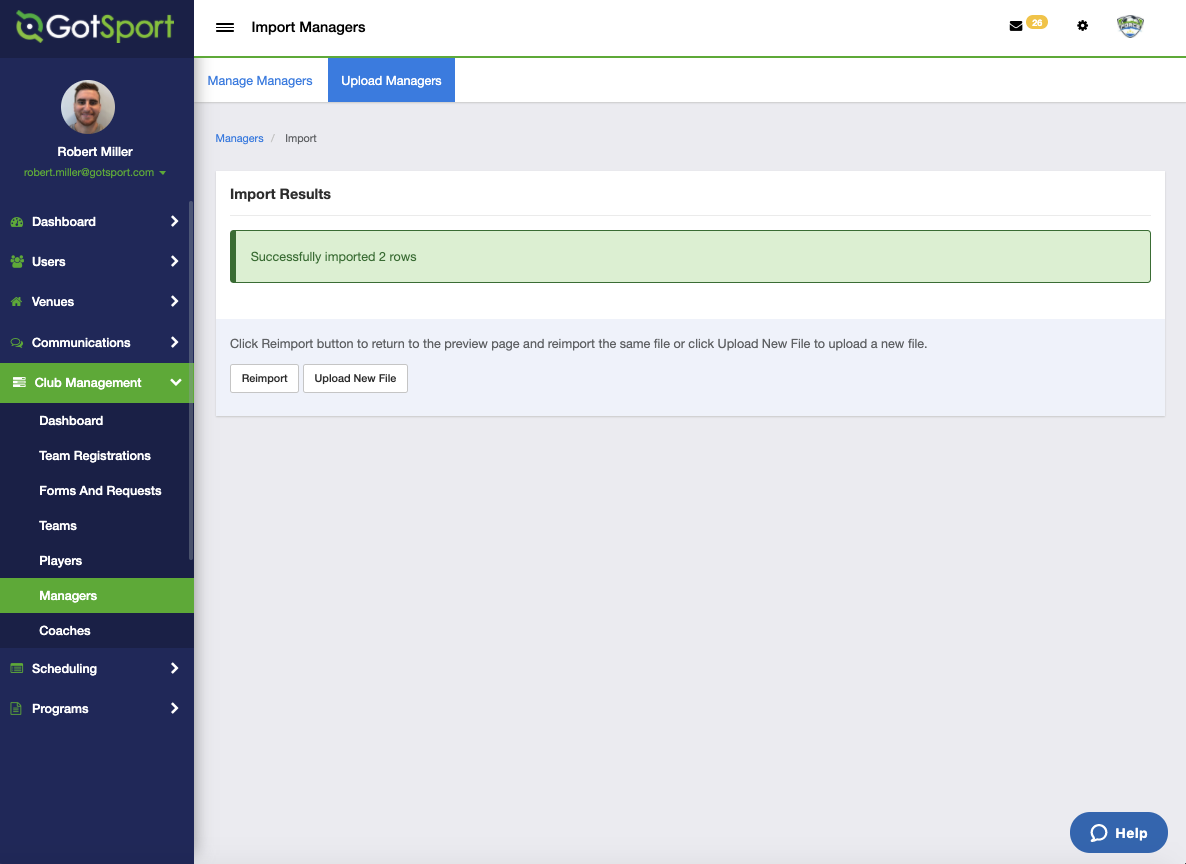 You will now see your newly imported coaches in your Club Coaches list. If you need to add an additional role (Affiliate) to the User's profile you can do so by clicking on their name
Step Seven:
Once your upload is complete, you can go back to the staging area and verify your managers.
You will filter for your staff, select the managers, click the "Bulk Actions" dropdown and click "Verify Staff". A popup will come up to confirm the verification of the coaches.