Overview
This article will demonstrate how to provide a full refund and a partial refund. There are two ways you can do it. Below will show both methods.
Instructions
Step 1:
From the club overview, click the Billing tab, then select Payments from the drop-down list.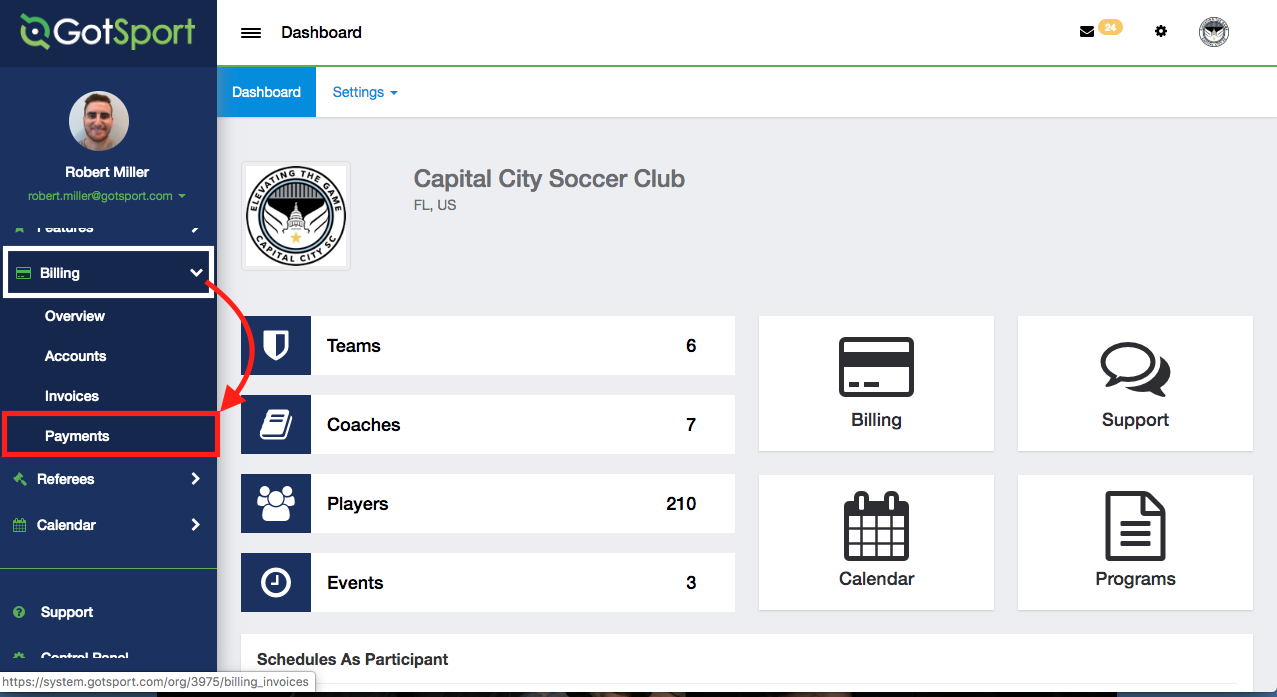 Step 2:
You can use the search filters at the top to find the payment you wish to refund.
Once you find the transaction, click Refund

to the right of the transaction to issue a refund.
Step 3:
A new window will appear asking if you want to refund the whole amount, or partial.
The amount box is editable so you can change the figure if needed.
Alternative Way to Provide a Refund
Step 1:
From Billing > Payments, click the ID number next to the transaction you want to refund.
Step 2
Step 3
Enter in the amount you want to apply to the refund then click Refund to apply this refund.