This article will demonstrate how to provide a full refund and a partial refund.
Step One:
From the club overview, click the "Billing" tab, then select "Payments" from the drop-down list.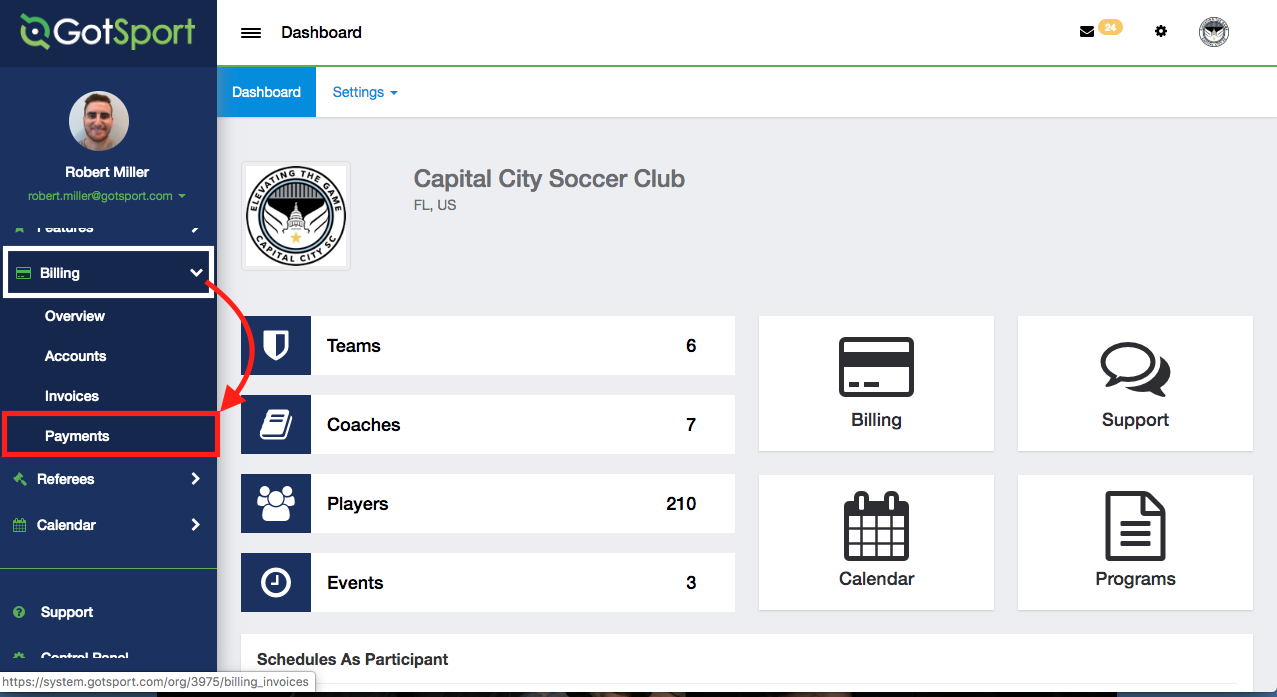 Step Two:
You can use the search filters at the top to find the payment you wish to refund.
Full Refund: Click "Refund" to the right of the transaction to issue a full refund.
Partial Refund: To apply a partial refund, first click the ID number next to the transaction you want to refund.
Under the section labeled "Refund," you are able to enter in a custom amount. Enter in the amount you want to apply to the refund then click "Refund" to apply this refund.