Once you have created a Venue you can then add the fields associated to the venue. The below instructions will demonstrate how to create a field.
Step One:
Click on "Venues" in the left menu bar.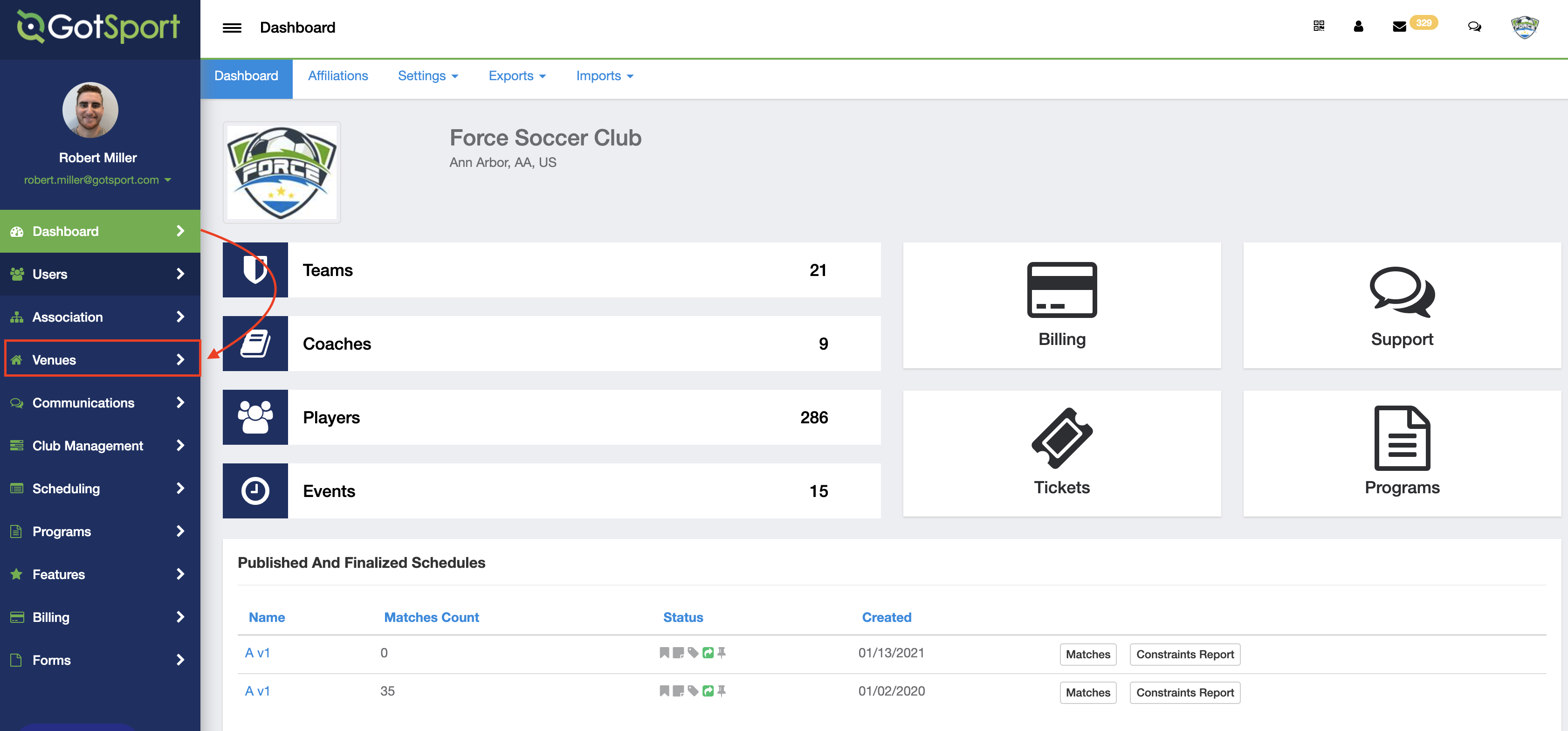 Step Two:
Click on the name of the venue.
Step Three:
Click on the "Pitches" tab and then click the "New Field" button.
Step Four:
Fill out the field information and then click "Save".