Step One:
From your Dashboard, select "Club Management", followed by "Teams".
Step Two:
From here click "New Team" button on the right. A new screen will appear.
Here you will fill out the basic information and select the team's Affiliation. When complete, click "Save".
Your Team Account is now created.
To Lock Roster functions for Coaches/Managers proceed to the next step.
Step 3:
Find the team in your teams list and mark off the "Box" to the left of the team. Here you will click on "Bulk Update Team Roster Locks"
**The Red Circle on the right is showing you there is no "lock" icon since the team is not locked yet.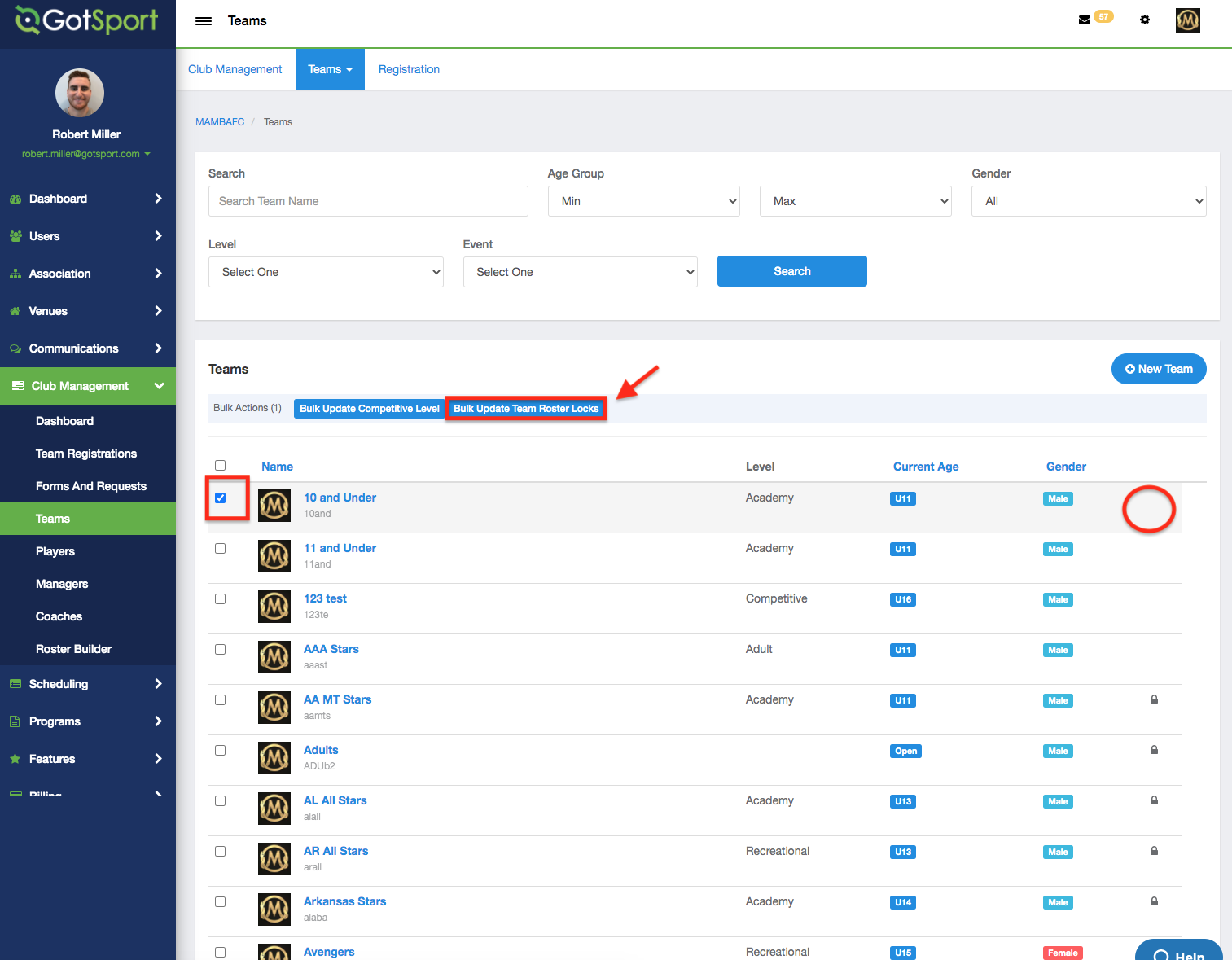 Step 4:
Here you will click "Lock Roster Edit" and hit "Save".
Once this is done you will now see the Lock Icon to the right of the Team Name.