Your club is using the brand new version of GotSoccer's software.
GotSport is "Single sign-on" platform. This will allow a user to log in with a single ID and password to access any related roles that otherwise may appear to be independent. In other words, one user account can be used to access all children, teams, or administrative roles throughout the GotSport regardless of the number organizations or even sports.
If you do not have an account, from the screenshot below, click on "CREATE AN ACCOUNT" at the bottom of the screen to start creating your user account.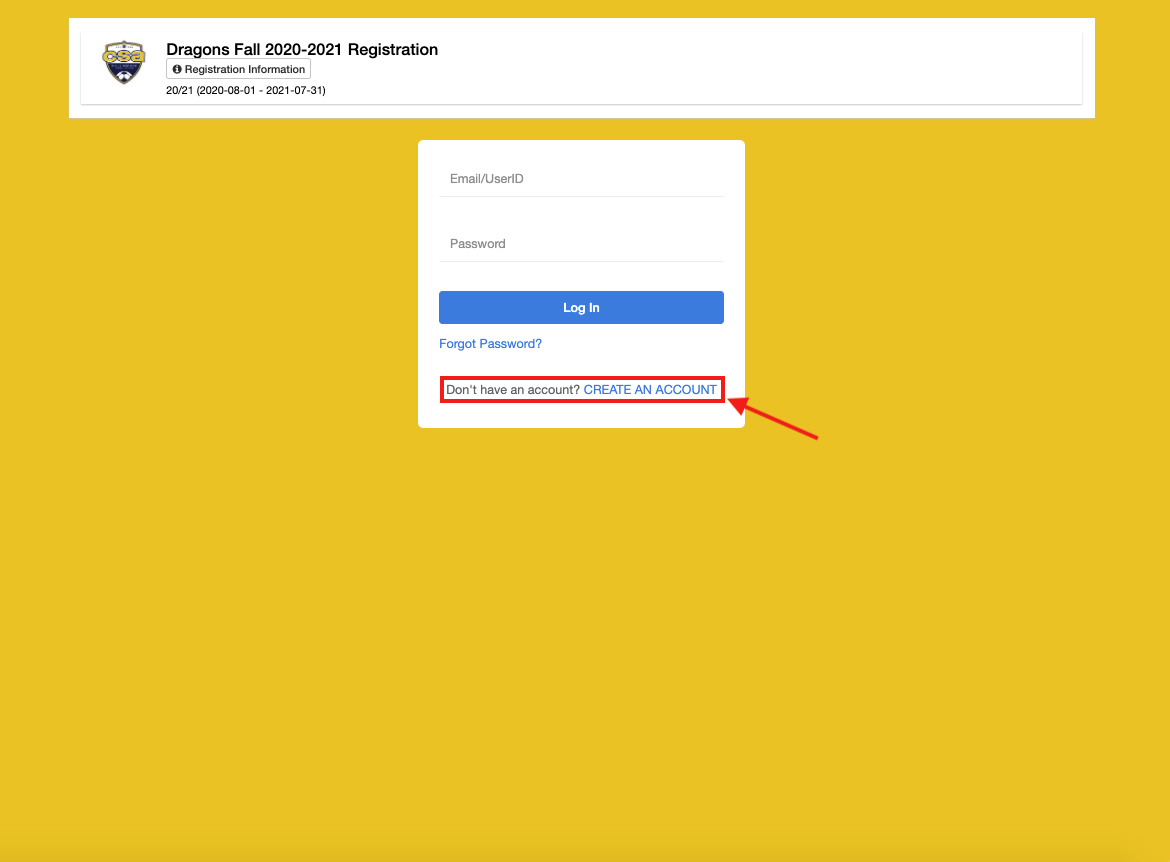 If you are registering your child or someone else for the program, please click "I'm registering my child or someone else".
When prompted, please enter the "Registrant's Information", "Your Information", and your "Gotsport Account Credentials" that YOU CHOOSE. Then click "Sign Up".
Your new GotSport Account has been created. You can now start the registration by clicking "Register" and selecting the appropriate role.