Overview
This article will show you how to manually add an Invoice
Instructions
Step 1:
From your Dashboard, click Billing on the left-hand side then select Invoices from the drop-down menu.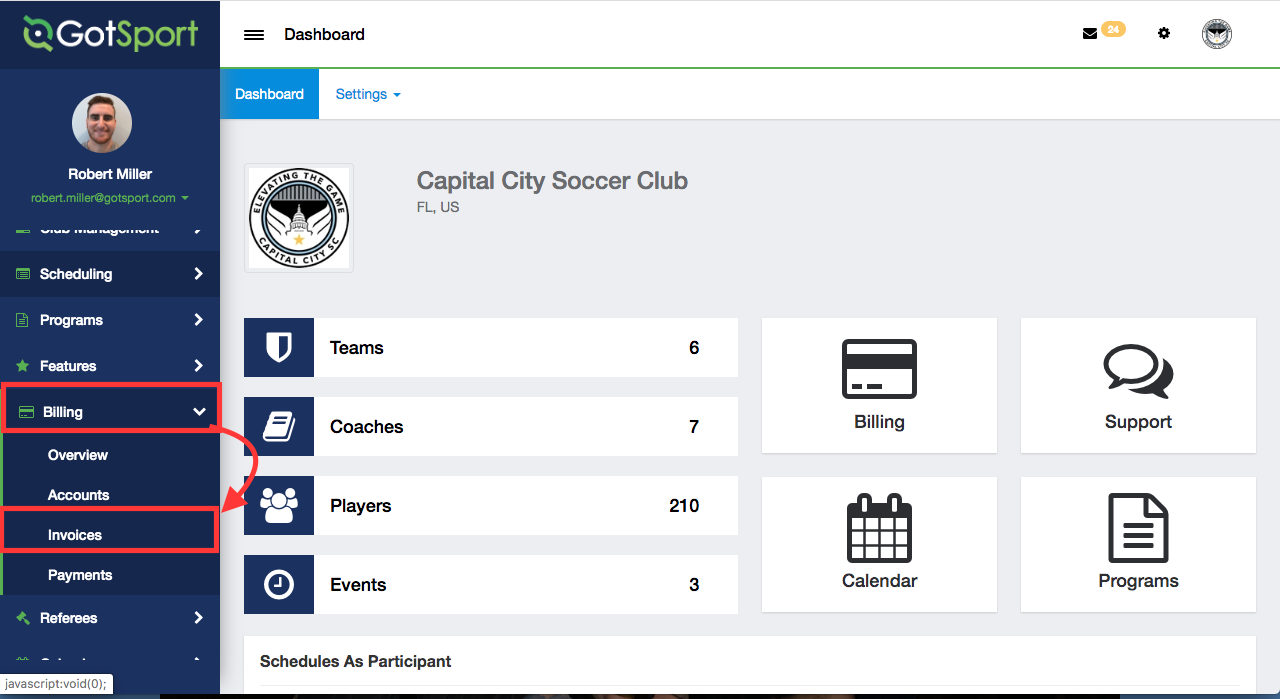 Step 2:
From this page, use the filters at the top of the page to find the invoice you are looking for. Once found, click the Account ID number you would like to work on.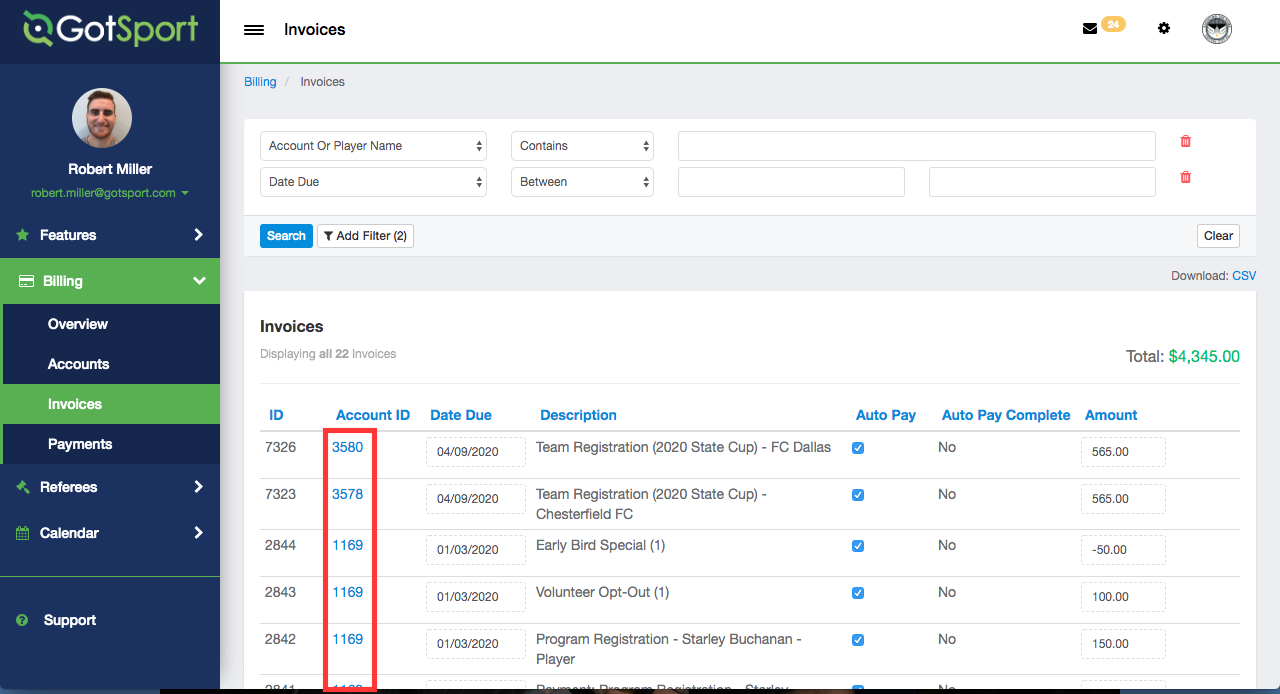 Step 3:
In the middle of this page, you can click + New Invoice to manually add a new invoice.
Step 4:
Once you click + New Invoice, you will be prompted to enter a few data points.
Description:

Give a name or brief description of this invoice.

Amount:

Label the amount of money this invoice will be for.

Date Due:

Mark which day this invoice will be due.

Auto Pay:

Toggle this checkbox to control whether or not this invoice will be automatically charged to this billing account in the future. Note: if not checked off and this invoice is in the future, you will have to come in and manually click "Pay Now" for this billing profile.
Click Save once you have entered all required data points.