Step One:
From your Dashboard, click 'Club Management', then 'Managers'.
Step Two:
Click "Upload Managers".
Step Three:
Click on 'Download Template'
A template will show up for you with several fields. Make sure you have the REQUIRED fields filled out in your upload. The REQUIRED fields are FIRST NAME, LAST NAME and EMIAL.
Step Four:
Click 'Choose File' to select your file.
Step Five:
Once you have uploaded your .csv / .txt file, Click 'Open Selected File'.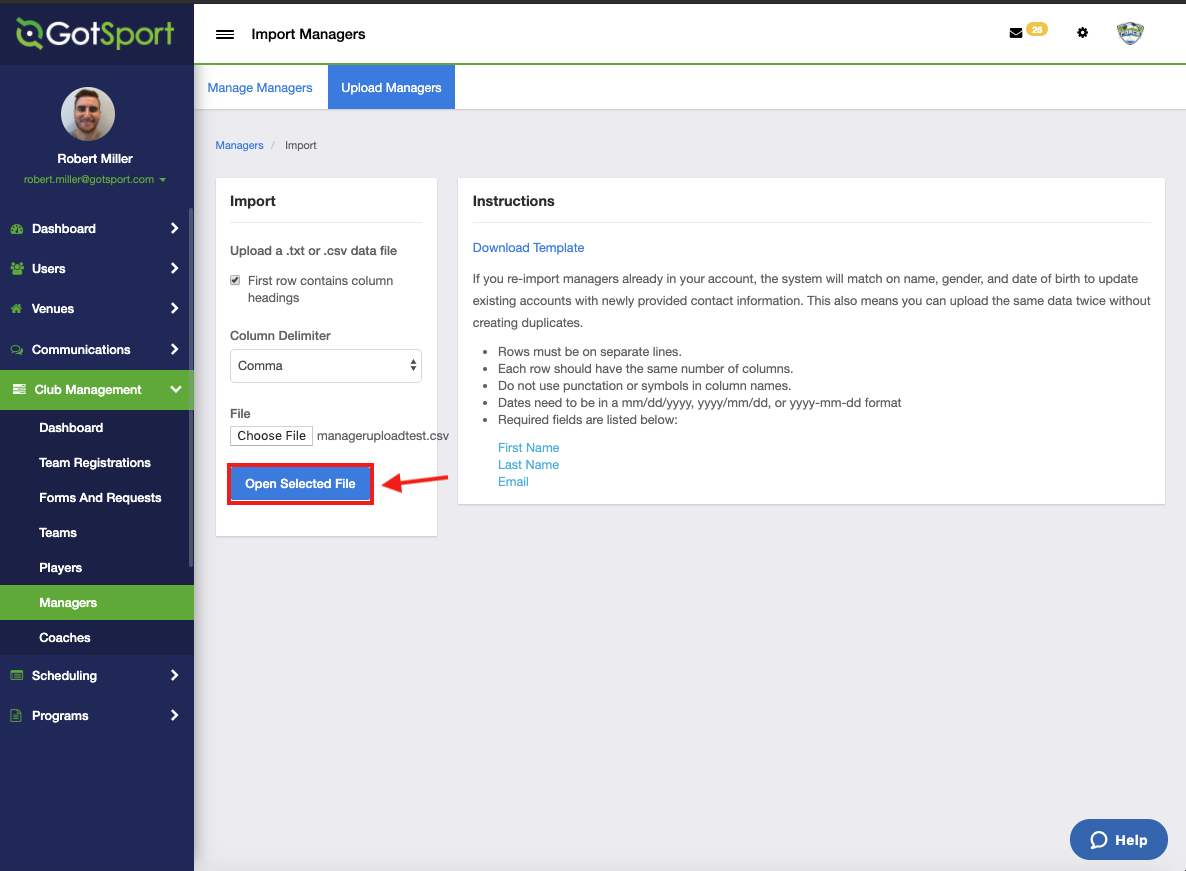 Step Six:
Lastly, once your file has successfully uploaded, Click 'Import Data'.
Note: If the column headers do not match when uploading your file, you will be able to update them accordingly before the step below. You can select (do not import) you don't have the data for a specific field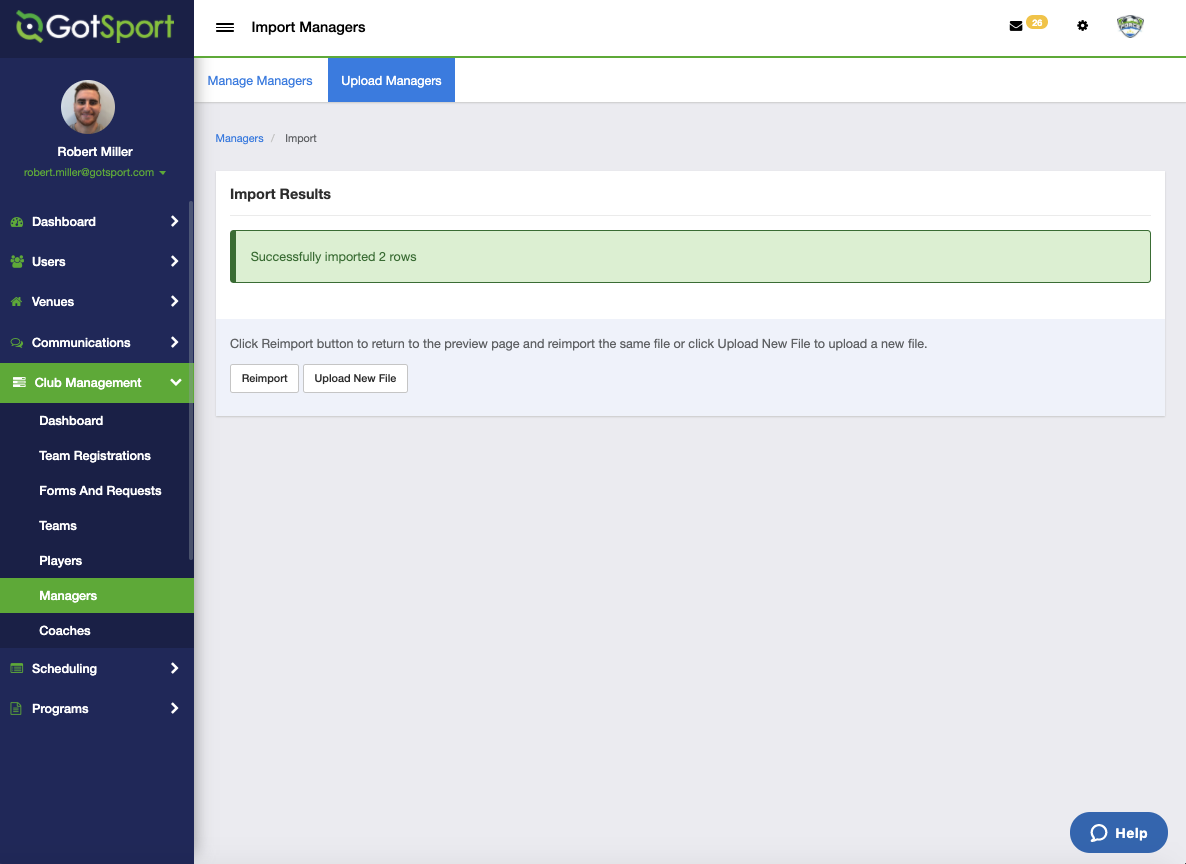 You will now see your newly imported managers in your Club Managers list.