IMPORTANT NAVIGATION INSTRUCTIONS
Forms must be added to the specific player profile under their forms section, not parent profiles.
Typically, parents will be accessing the system through their own user account login not the players profile. To find your associated players, you will click "Account" in the top menu bar. Next click on "Family" in the left navigation bar. Click into the specific player and follow the instructions below:
Step One:
Click the "Forms" tab from your account Dashboard.
Step Two:
Click the "Available Forms" button.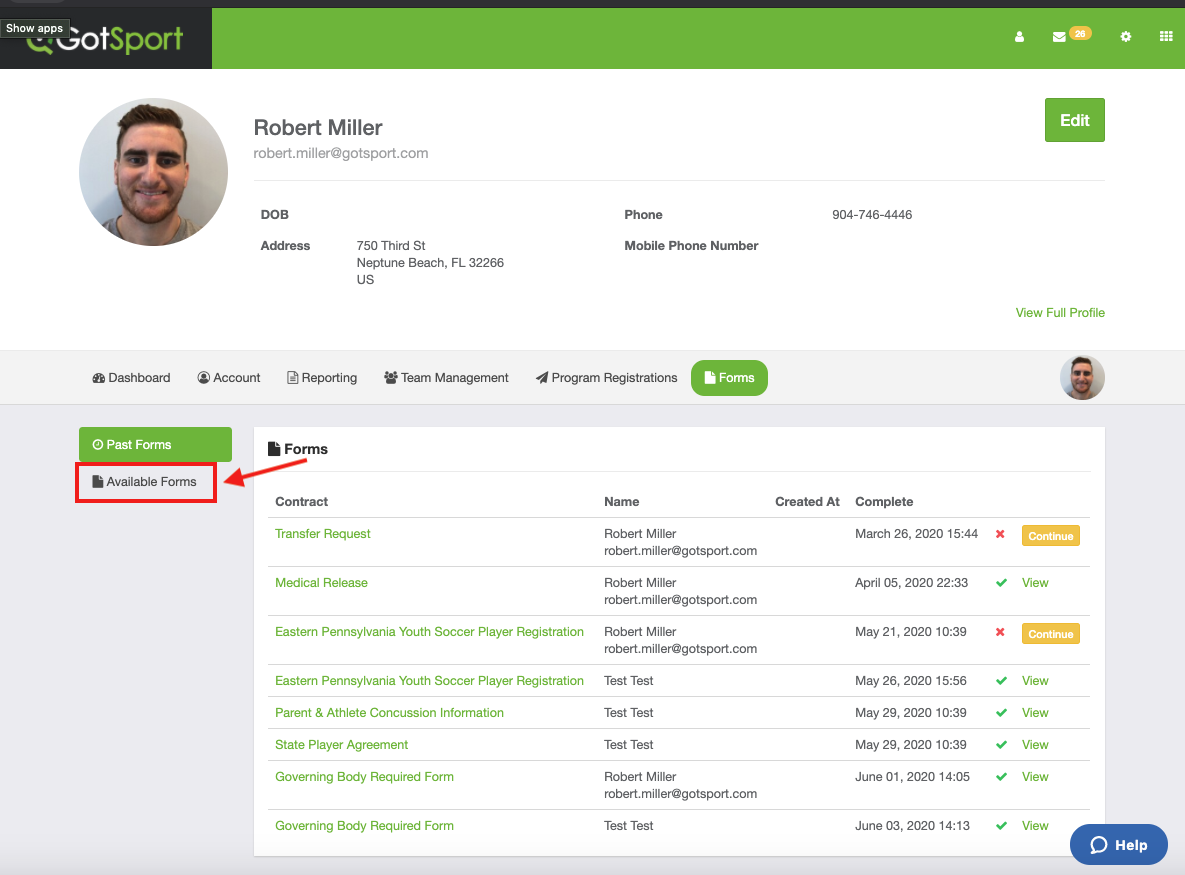 Step Three:
Click the "Start" button for the form that you are trying to complete.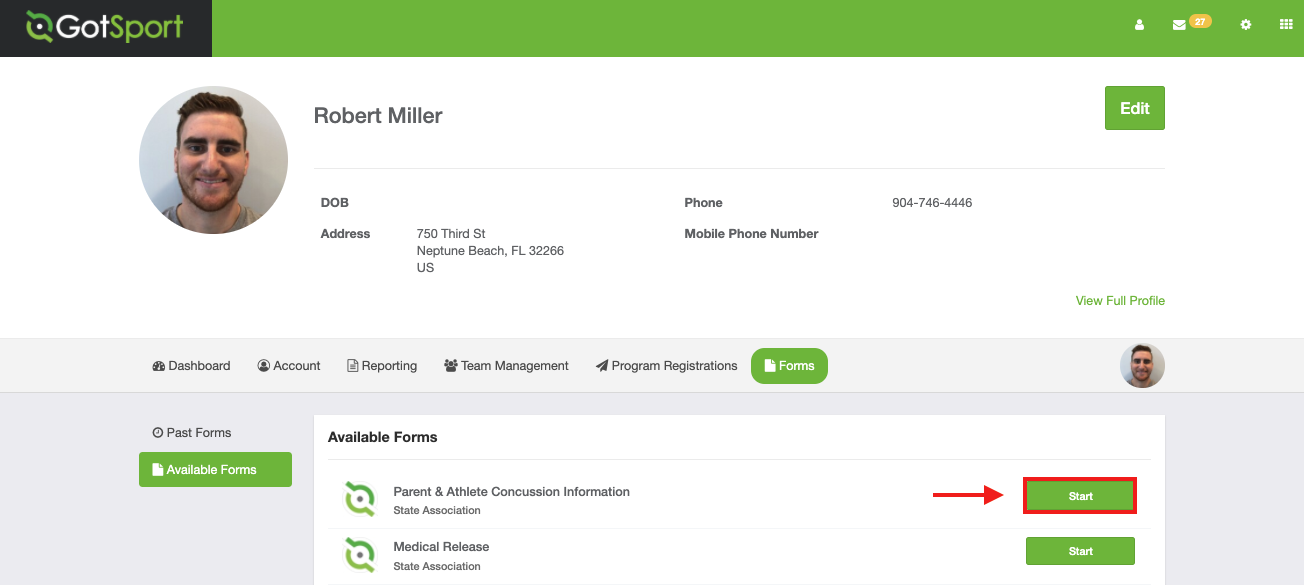 * After completing the form, If you need to fill out the same form for a second child, click the "Register Someone Else" button.