Step One:
Click the "Scheduling" tab on the left side of your screen and click "Events". Then click into your event.
Step Two:
On event setup page, click the "Enable Accepted Teams" check box over on the right side of your screen. Then Click "Save".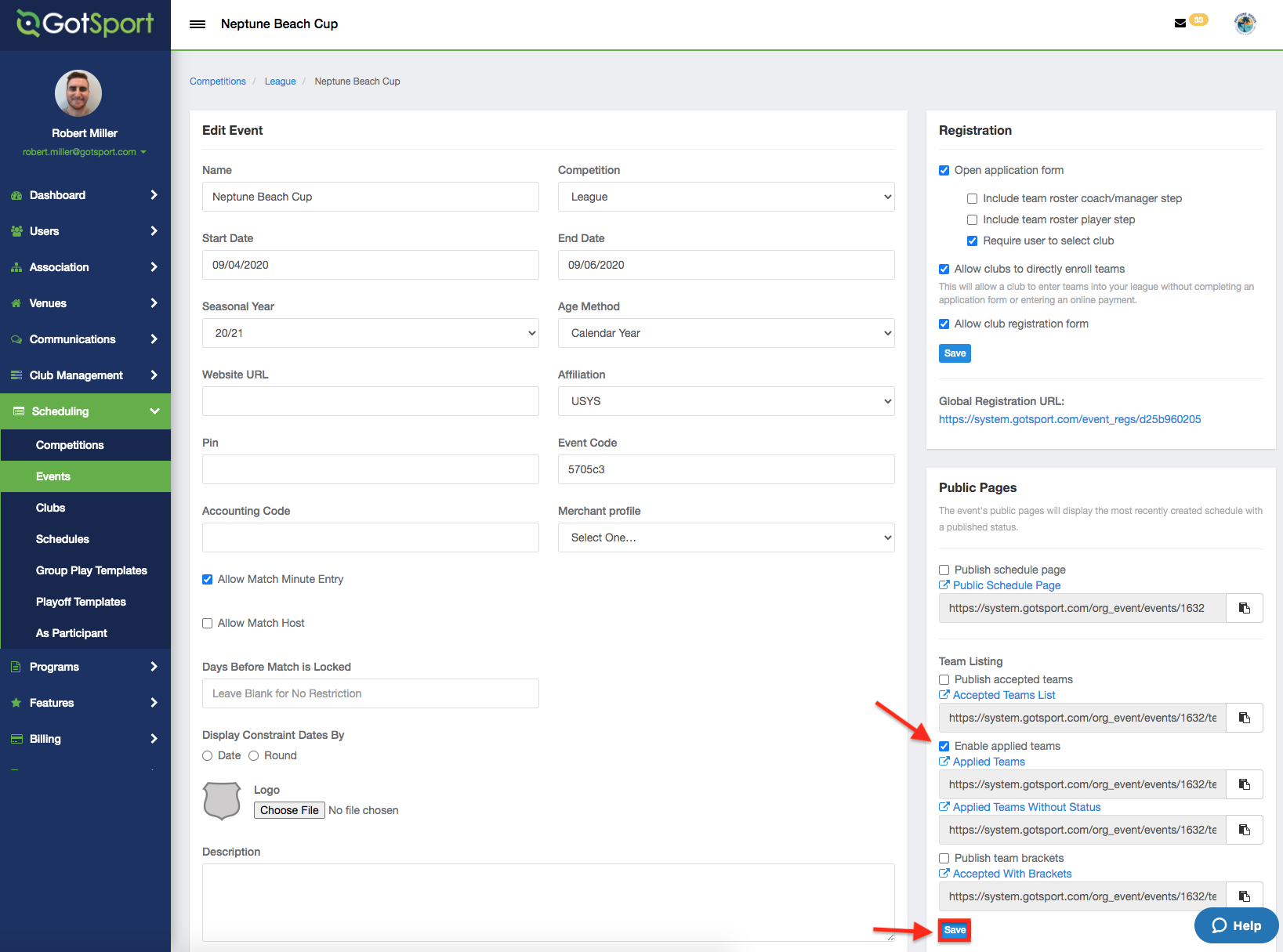 This will publish a list of teams that have been accepted to the event.