***Note: In order for the list of teams to appear correctly, you will first need to have your divisions created by using this steps: Create Divisions
Step 1:
Click the "Scheduling" tab on the left side of your screen and click "Events".
Click into the event you are working in.
Step 2:
On event setup page, click the "Enable Accepted Teams" check box on the right side of your screen.
Click "Save".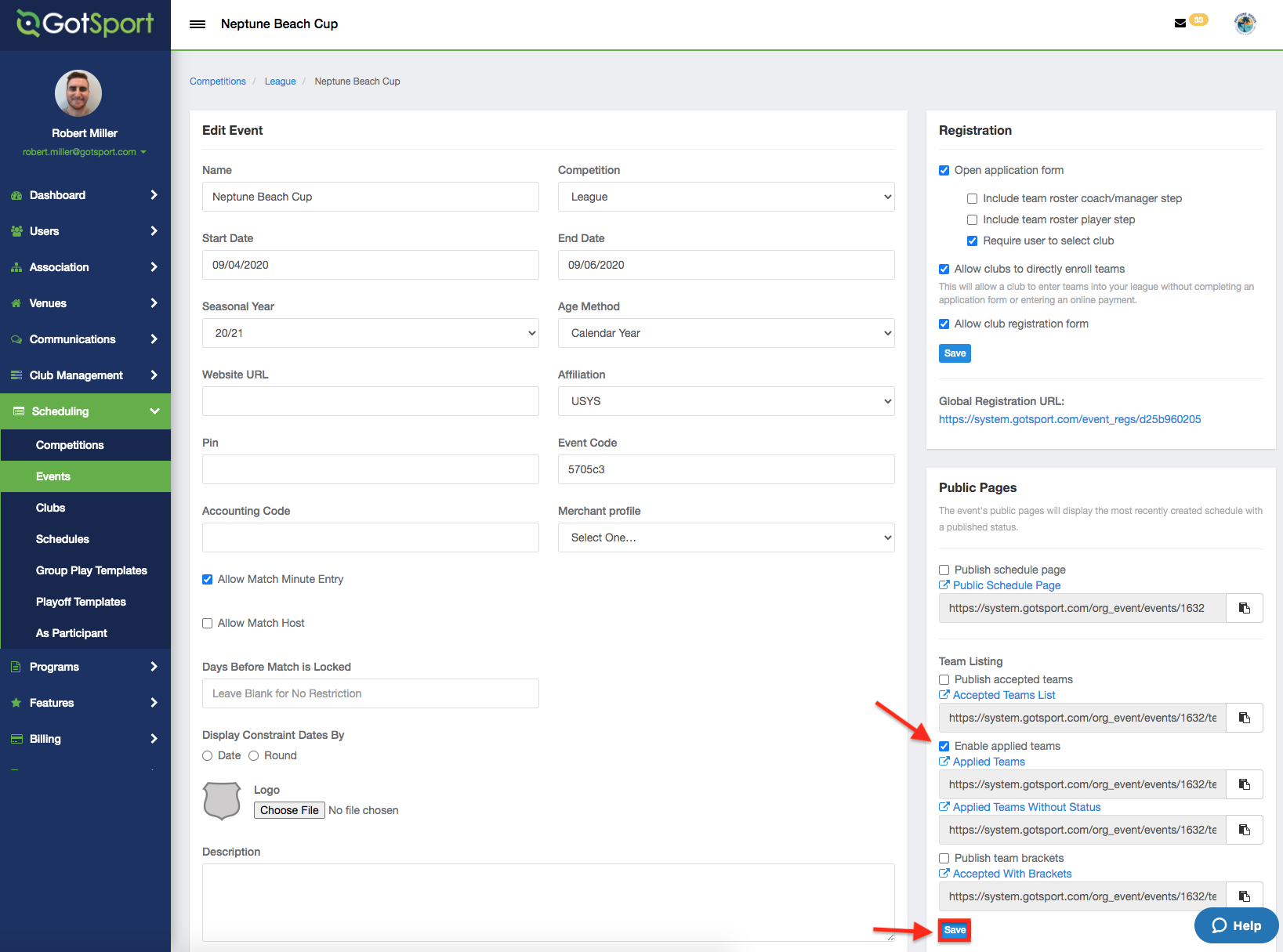 Step 3:
This will publish a list of teams that have been accepted to the event.
You can now copy the URL to send to event registrants