Email/UserID is already taken? Here are some steps you can take as an admin fix.
Scenario One:
In some cases, admins are trying to add coaches who also happen to be parent of player within the same club. In these cases it may be possible that the player's profile is using that Email/UserID. If that is the case, follow the steps below to address.
Step One:
Find the player's profile within in your Club, and move the email address from the "Email/UserId" box over to the "Contact Email box".
Then click "Save".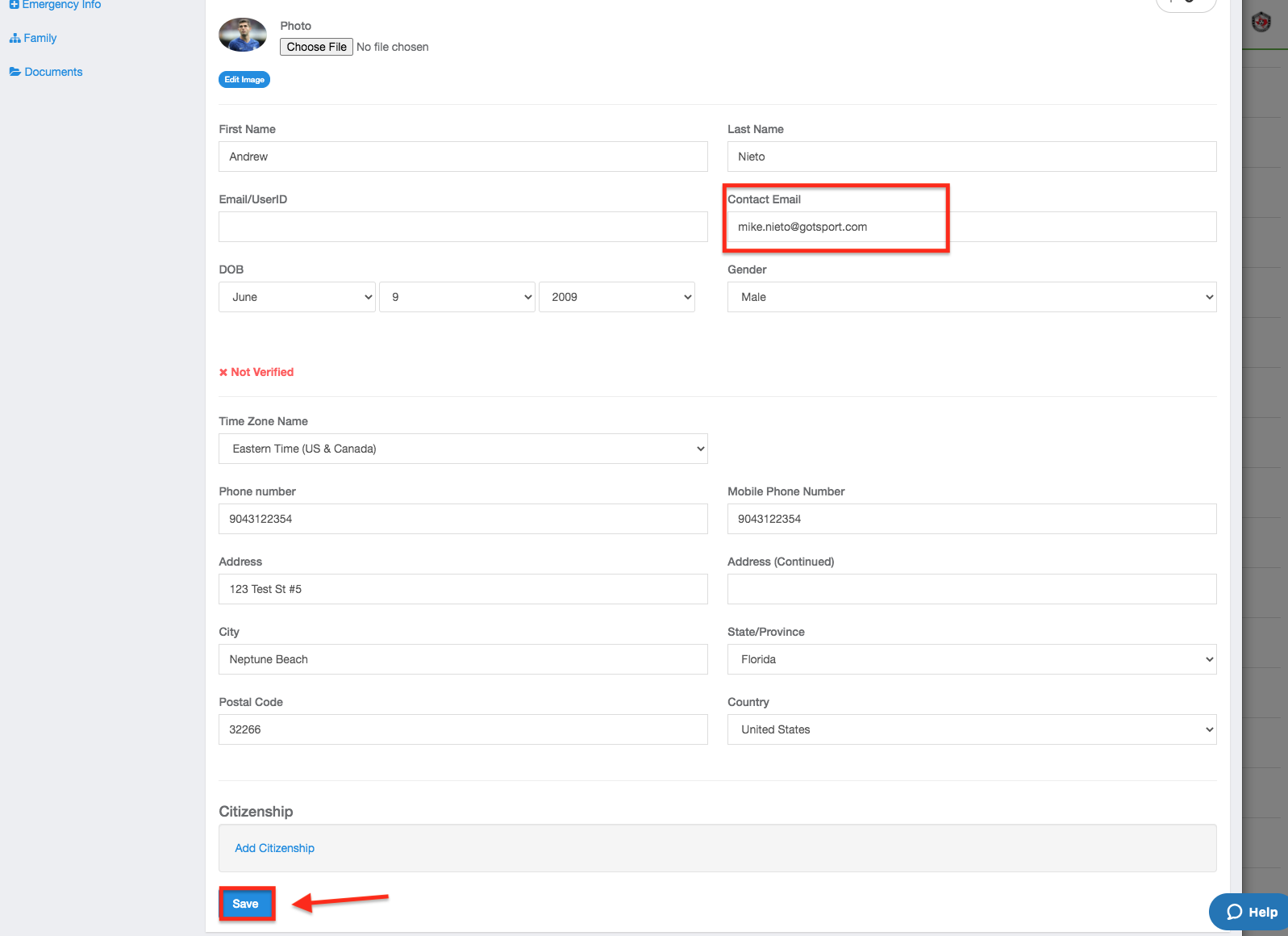 This will now allow you to add the parent as a coach to your club, and create an account using the Email/UserID.
You will also want to add the parent to the player's profile - this will allow the parent to manage their child's profile via their account.
Instructions:How To Add a Parent/Guardian to a Player's Profile
Scenario Two:
An admin might get the "Email/UserID is already taken" error because the coach you are searching might have an extra space or character within the name on the coach's individual account. When doing a coach search, it is important to be sure to search my the Email/UserId, First Name, and Last Name EXACTLY. If that is the case, have the coach log into his/her account and make sure that there are no spaces or unnecessary characters with "first/last name" box or "Email/UserID" box.