Email/UserID is already taken? Here are some steps you can take as an admin fix.
Scenario One:
In some cases, admins are trying to add coaches who also happen to be parent of player within the same club. It may be possible that Email/UserID belongs to the player. If that is the case, follow the steps below to address.
Step One:
Click the players name in your player list, move the email address from the "Email/UserId" box over to the "Contact Email box". Then click "Save"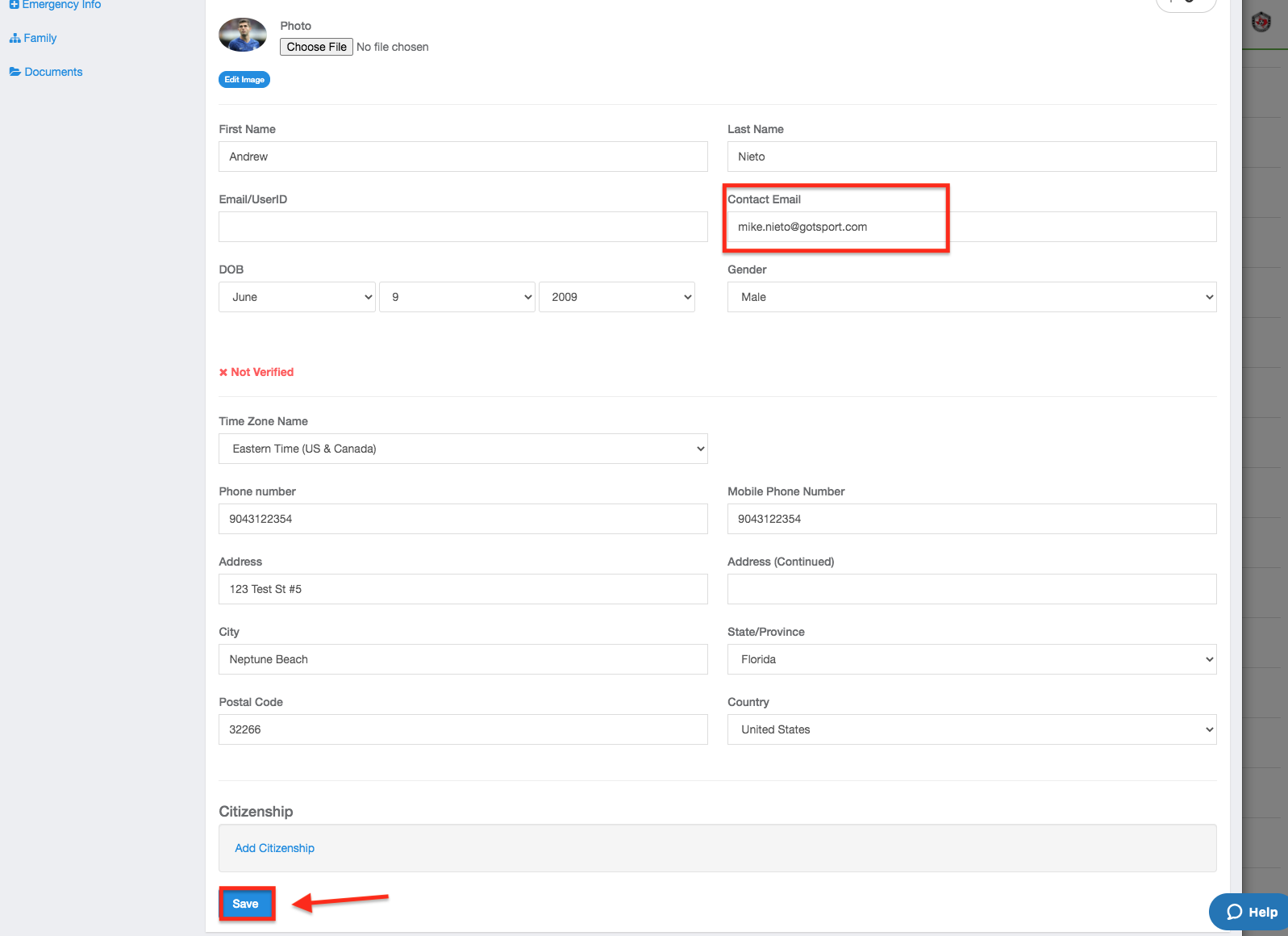 Scenario Two:
An admin might get the "Email/UserID is already taken" error because the coach you are searching might have an extra space or character within the name on the coach's individual account. When doing a coach search, it is important to be sure to search my the Email/UserId, First Name, and Last Name EXACTLY. If that is the case, have the coach log into his/her account and make sure that there are no spaces or unnecessary characters with "first/last name" box or "Email/UserID" box.