Overview
How to edit an admins module permissions.
Instructions
*If you are interested in managing Team Level Permissions, see the article below.
https://gotsport.zendesk.com/hc/en-us/articles/360038920014
Step 1:
From the Dashboard, click the Users tab.
Step 2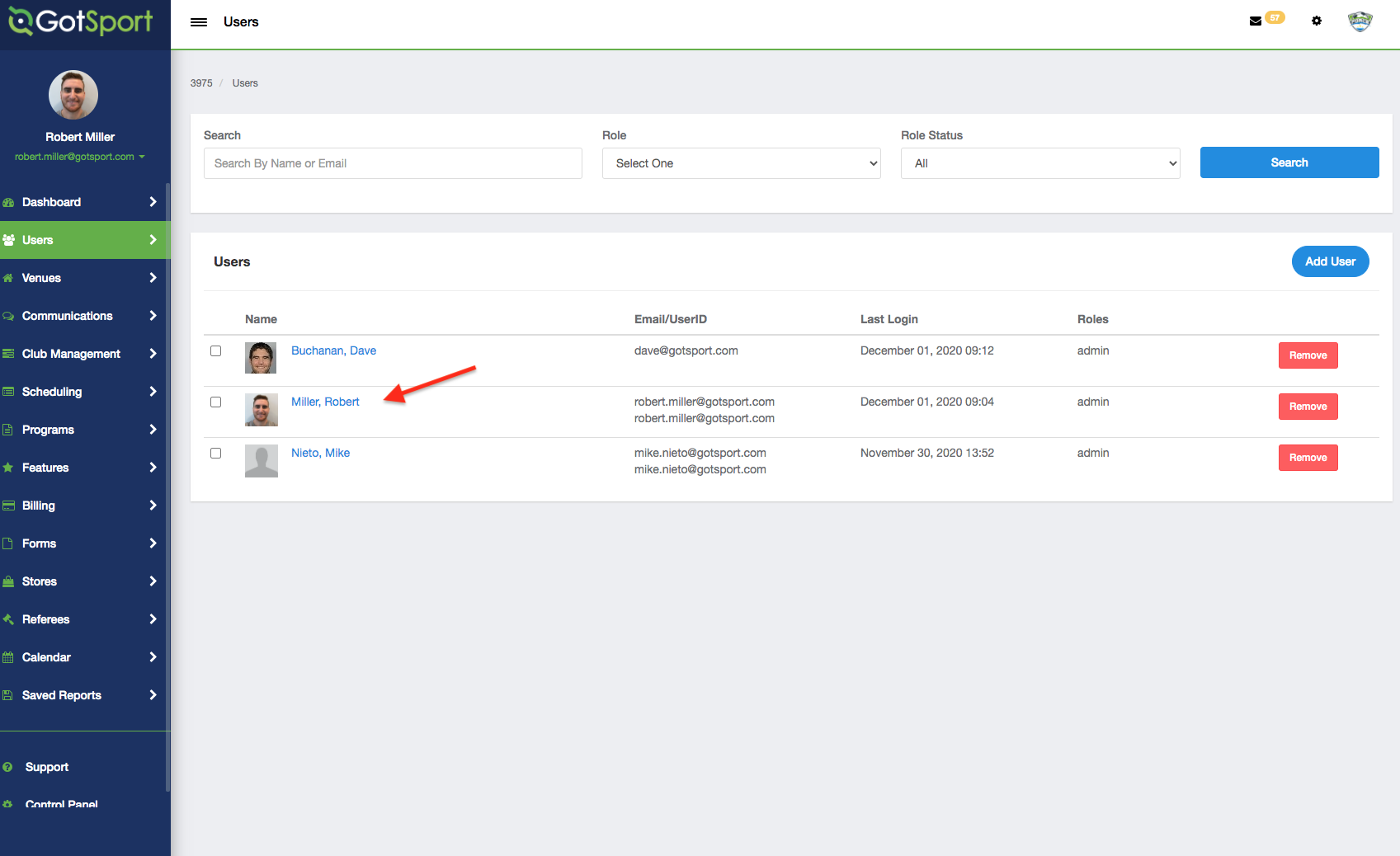 Step 3
Step 4
Select the boxes you want them to HAVE access to and click Save.
*Leaving all the boxes Unchecked will leave the user with Full Access.