Step 1
From the Dashboard select "Scheduling" followed by "Events"
Once here, you will click the 3 dots all the way to the right and select "Clone" next to the event you would like to copy.
Step 2
On this page, you will adjust the: Name, Start/End Date, and select if you would like to copy the "Schedule Template" as well as the "Team Registration and Answers". Copying Team Registrations will bring over all of the previous team registrations from the last event.
Once completed, click "Clone"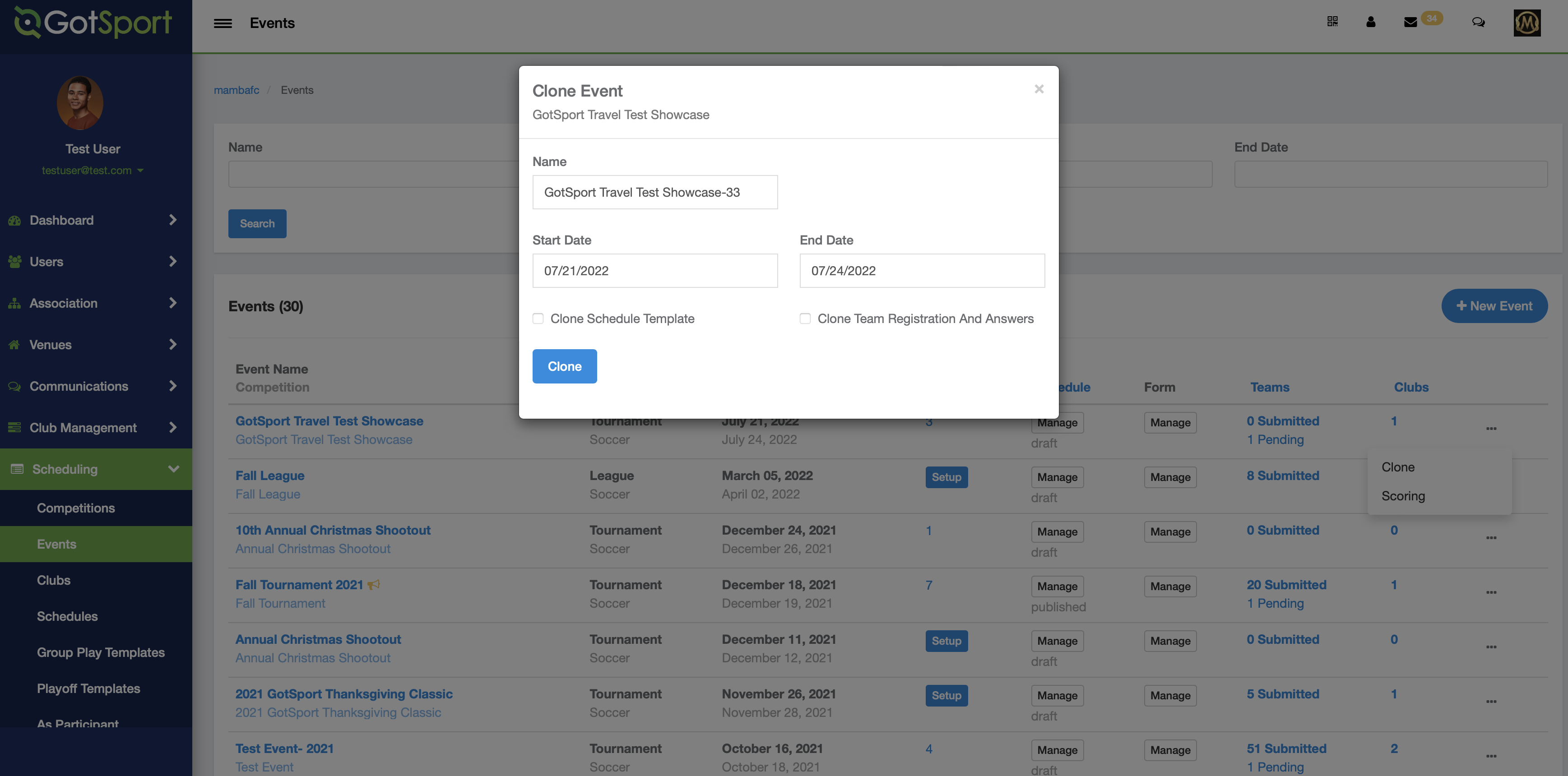 You will now see your event under "Events" organized by "start date"
***When cloning an event, you'll want to also ensure that the seasonal year is updated on the event setup page, if applicable, so that team ages are generated accurately.