Overview
To publish a schedule you will have to make sure it is set as "published" in two places for the matches to show on the public schedule page.
Instructions
1. When logged in to your club account open the "Scheduling" module and then "Schedules".
2. Locate the schedule that you want to show and click on the "published" status as seen below: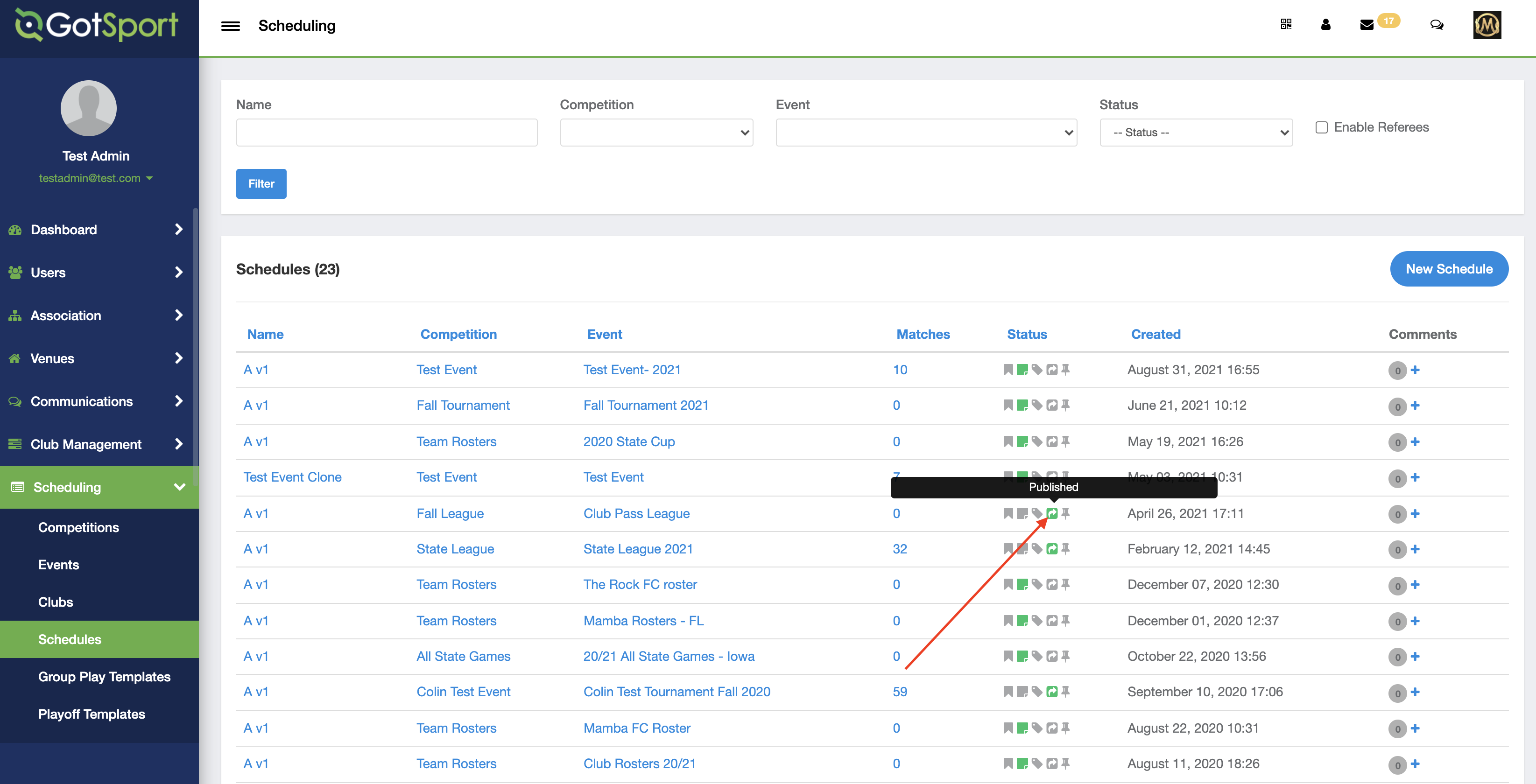 3. Next you will want to click on the "Events"
4. From the event list, click on the event that you're working on.
5. On the event info page click on the box that says "Publish schedule page" to do the second part of publishing the schedule.
6. Once both of these selections are done, you schedule page will now be viewable through the provided link.