Overview
An event director can manually enrol teams that are registered in one event to another one without requiring the teams to complete an application form.
Instructions
1. Access the event you are working in by going to the Scheduling Module > click Events and the click on the name of the event.
2. Next click on "Team Registrations"
3. Scroll down to the list of teams and click on the check box to the left of the team/teams that you wish to enrol. Once you have selected the team/teams click the blue "Register to Events" button.
4. From the drop down list select the event you wish to enrol the teams into and then click "create":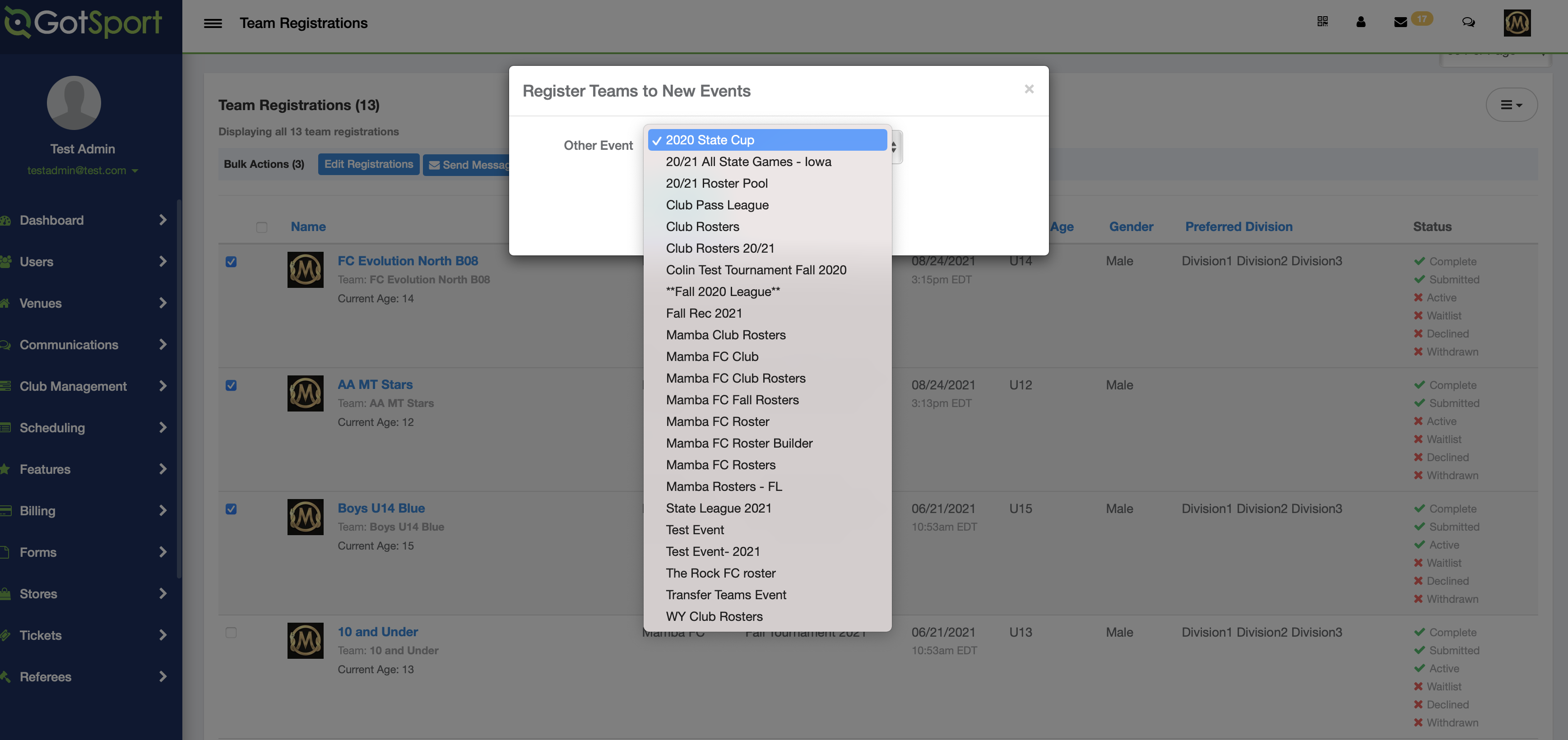 5. This now creates the registrations for the selected teams.