Overview
Event Directors can create or remove an invoice manually for any team registrations in an event.
Instructions
1. Access your event by going to the Scheduling module > click Events and then click on the name of your event
2. Click on the "Team Registrations" button
3. Check box next any team you wish to add/remove an invoice for and then first ensure that they have a payment plan assigned by clicking on "Update Payment Plans"
4. From the drop down menu, select which payment plan you wish to assign the team/teams and then click the "Update Payment Plans" button
5. Next highlight the same teams that the payment plan was assigned to, and then click on the "Invoice Teams" button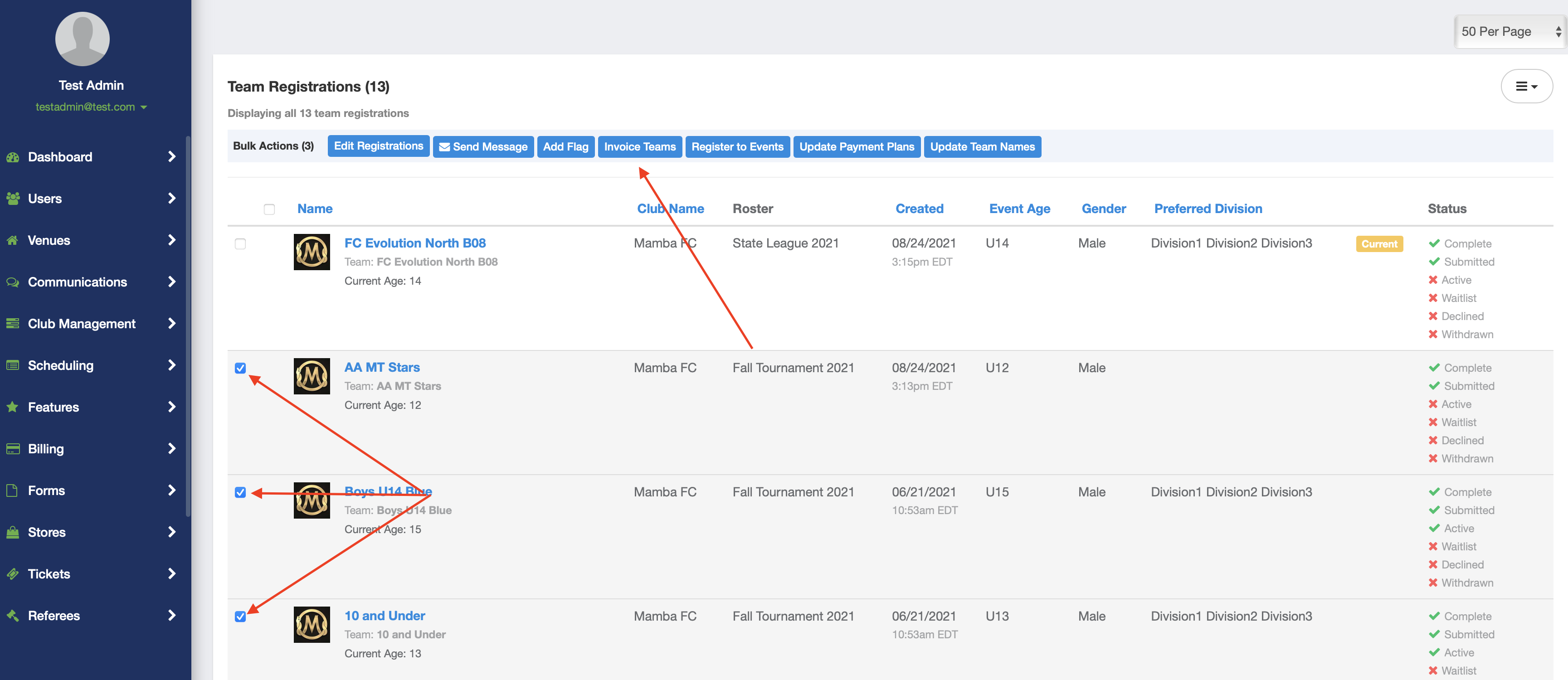 6. Choose from the drop down whether the bill will be for the club or the team. Then enter a description if applicable and click "Invoice"
7. The invoice(s) have now been created.