Overview
Club admins can prevent coaches and managers from printing ID cards and/or rosters without using the Roster Editing Lock tool. This can be done in bulk.
Instructions
Step 1.
As a club admin, access your club account and then go to the "Club Management" module and click on "Teams".
Step 2.
Check the box next to any team that you want to change the print setting to on/off,
Step 3.
After selecting the check boxes, click the button that says "Team Document Permissions".
Step 4.
Click the box to prevent either/both of the downloads, or uncheck the box to allow this function. Then click the "Save" button after changes are made.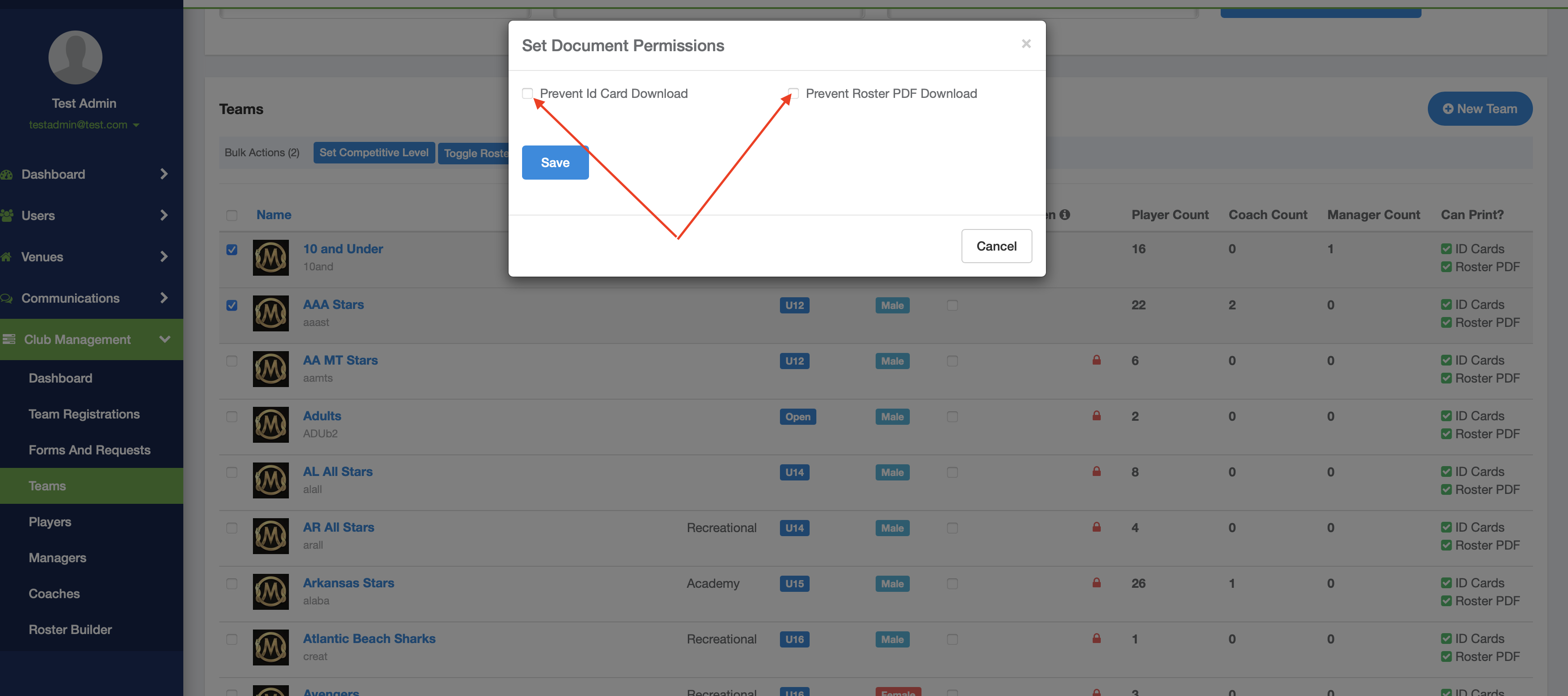 Step 5.
The setting will update accordingly on the team list page