Overview
Event Directors/Admins have the ability to change how teams have to input a score after a match has concluded.
Instructions
1. Login to your account and access the event to be worked on by going to Scheduling-Events and click on the name of the event:
2. Click on the Access and Options option
3. Under the "Scoring Deadline Hours" box, enter the number of hours deadline desired for a score to be entered prior to it being locked. After that time frame, only an event admin would be able to alter the score.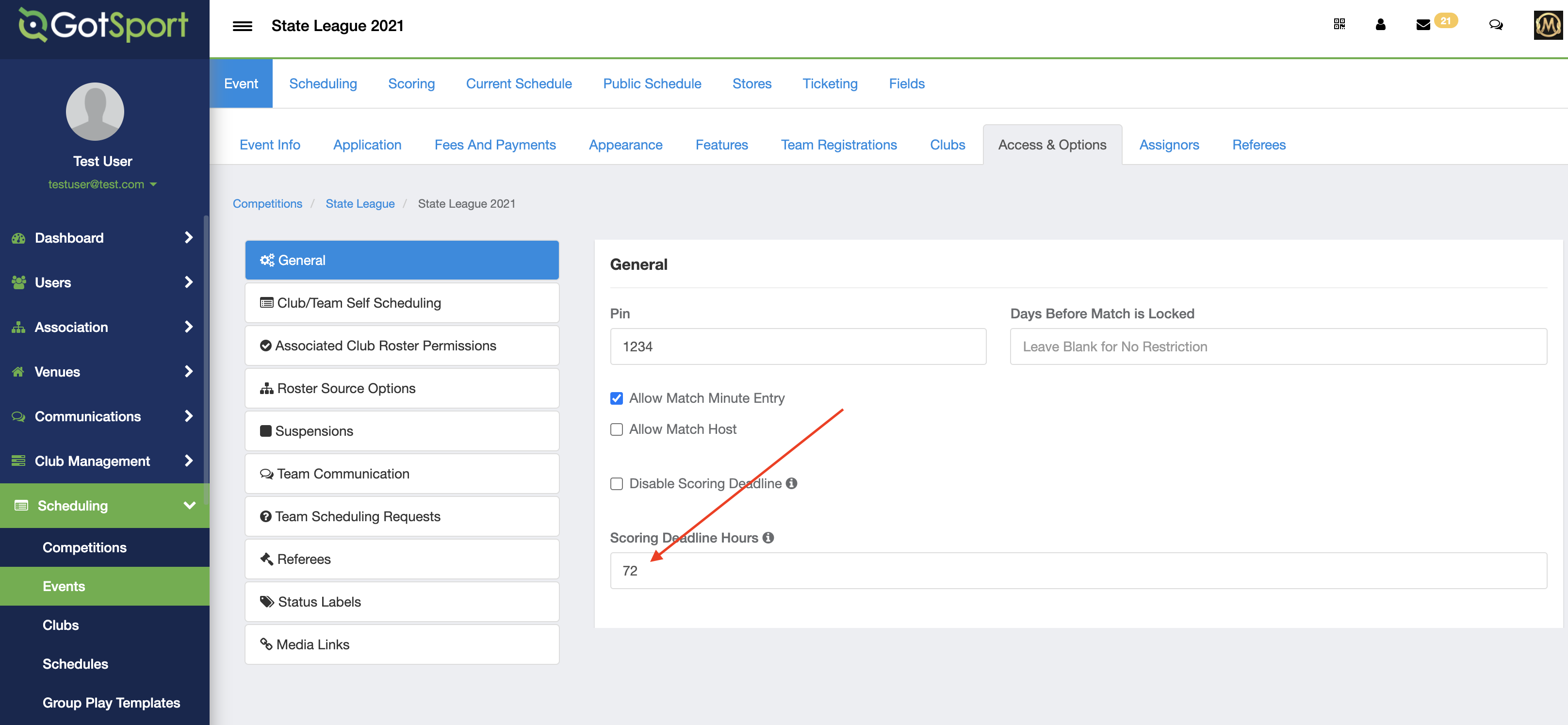 4. Note that the box "Disable Scoring Deadline" above must be unchecked for the deadline to take effect. If you would like to leave the timeframe unlimited, then check the box.