Overview
Event directors will need to create rounds for the event as one of the first steps in event setup.
*Note that all divisions must have a round 1 in order for matches to generate.
Instructions
Step 1.
Login to your account and access the event to be worked on by going to Scheduling>Events and click on the name of the event:
Step 2.
Click on the "Scheduling" button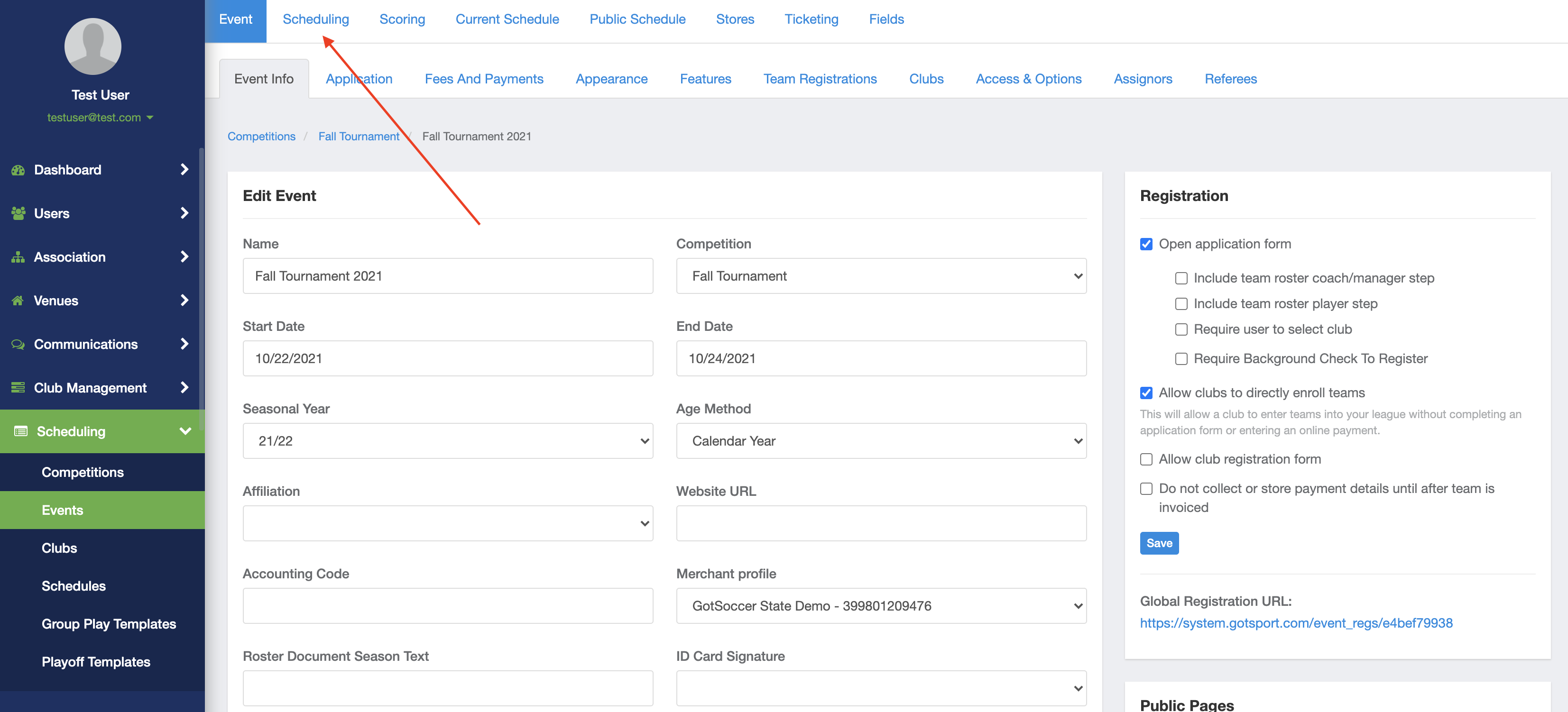 Step 3.
Click on "Settings" and then "Round List"
Step 4.
Click on "New Schedule Round"
Step 5.
Input the round number and date of the round
*Note that you can also distinguish the Gender and Age if you have divisions starting/ending on different dates. If these are left blank, then that round setup will apply to all divisions that are later created.
Step 6.
Input the tier for the round if desired. Tiers are set up as preferential order in the scheduling with there are multiple groups within an age division. For example, U10B Gold would be Tier 1 while U10B Silver would be labeled Tier 2.
If all groups are equal than you can leave the tier blank and all will have the same priority.
Step 7.
When round setup is complete, click on "save" to return to the round list
Step 8.
Note that the round setup is going to directly correlate to the group play template set up in that whatever date(s) you set up for each round, that is going to be the dates of the matches that you schedule for the corresponding round in your group play template.
Here is the link to setting up group play templates, which will come later in your event setup: https://gotsport.zendesk.com/hc/en-us/articles/4407002429207-How-to-Create-a-Custom-Group-Play-Template-or-Use-a-Legacy-Custom-Group-Template