Overview
Event directors can set up unique colors for the divisions so they are easily identifiable within the chart view of the schedule.
Instructions
1. Login to your account and access the event to be worked on by going to the "Scheduling" module > "Events" > and clicking on the name of the event:
2. Click on the "Scheduling" button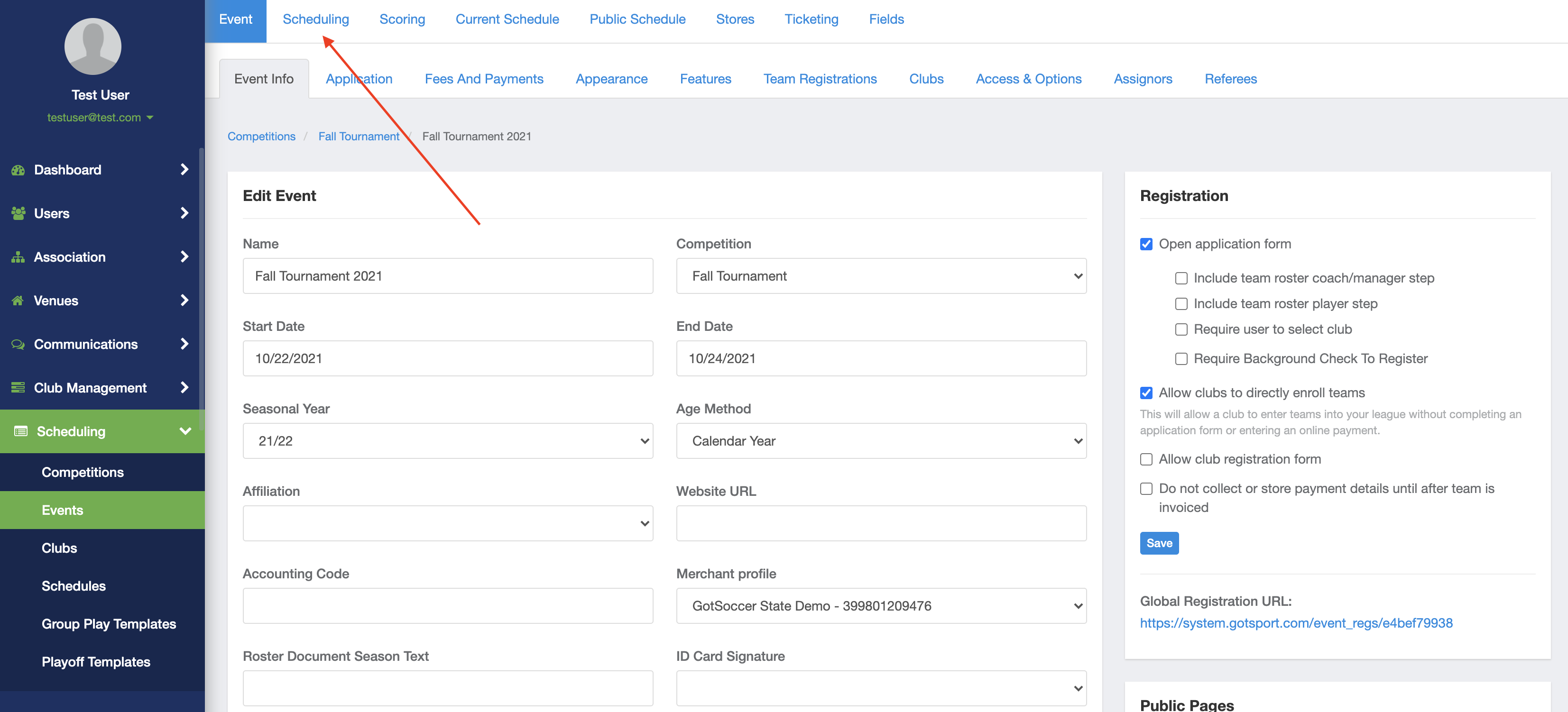 3. Select the division to be worked on from the drop down list
4. Click on the name of the division or the "Edit" button
5. Click on the "Color" drop down
6. Select the specific color that you'd like to use for the division. Once you have chosen a color click "Choose" and then "Save".
7. The assigned colors for each division will now reflect accordingly on the match chart