Overview
Event directors can quickly exchange who the home/away teams are for a match after it has been generated.
Instructions
1. Log in to your account and access the event to be worked on by going to the "Scheduling" module > "Events" > and clicking on the name of the event: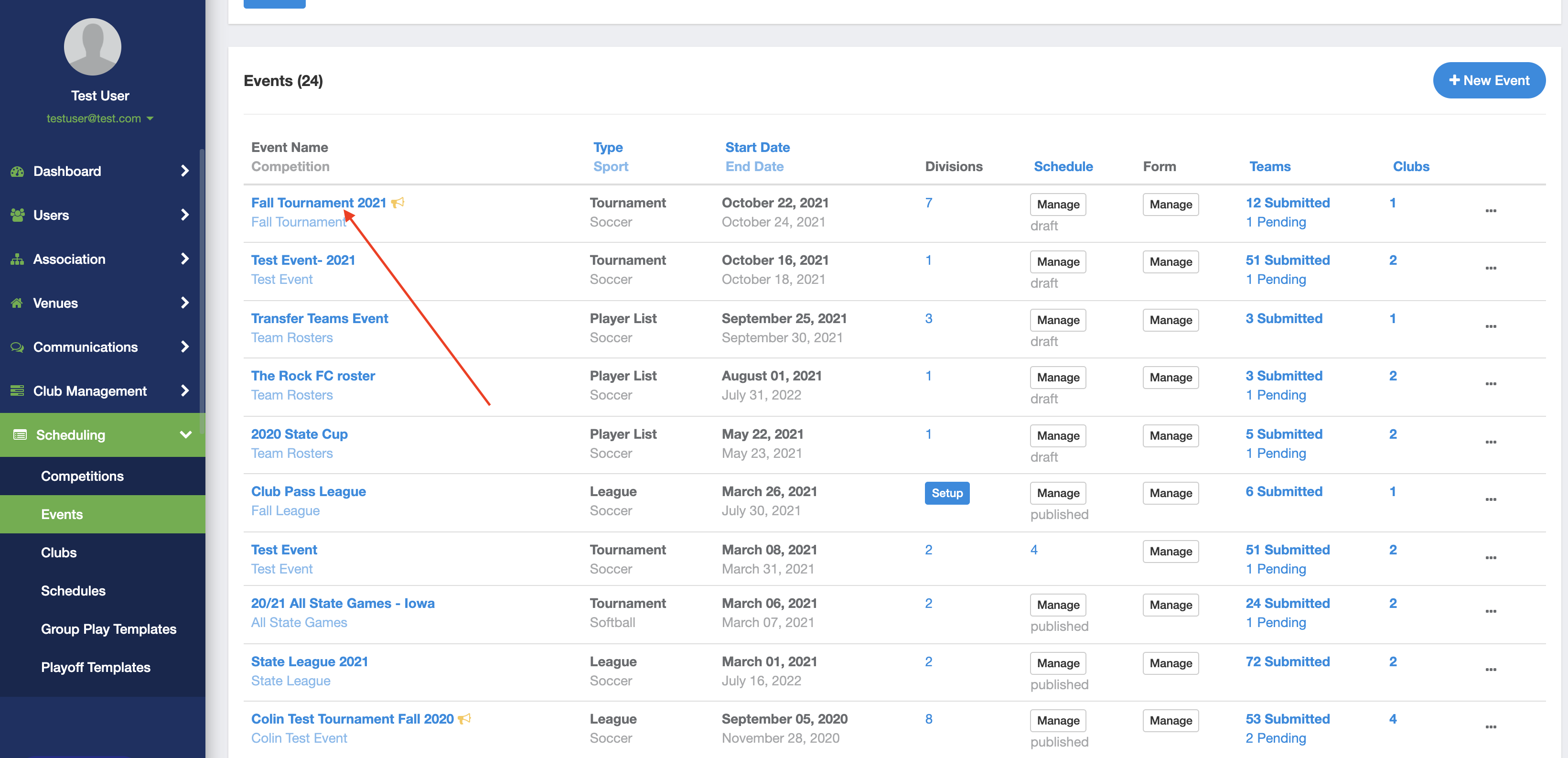 2. From the event page, click on "Current Schedule"
3. Click on "Match List"
4. Using the check boxes to the left of the matches, select the match(es) that you want to exchange the home/away team for and then click the "Edit Matches" button
5. Select the "Home Away Swap" button and then click "Save"