Overview
This article will show you how to set up your Fees and Payment Tab for your League or Tournament
Instructions
Step One:
Click Fees And Payments to set up your fees. Only put pricing here if you want each individual team to have a payment method collected at the time of registration. If you plan to charge fees in bulk, to all clubs, you will not need to put your pricing in this area, it will go elsewhere.
Step Two:
Click New Registration Fee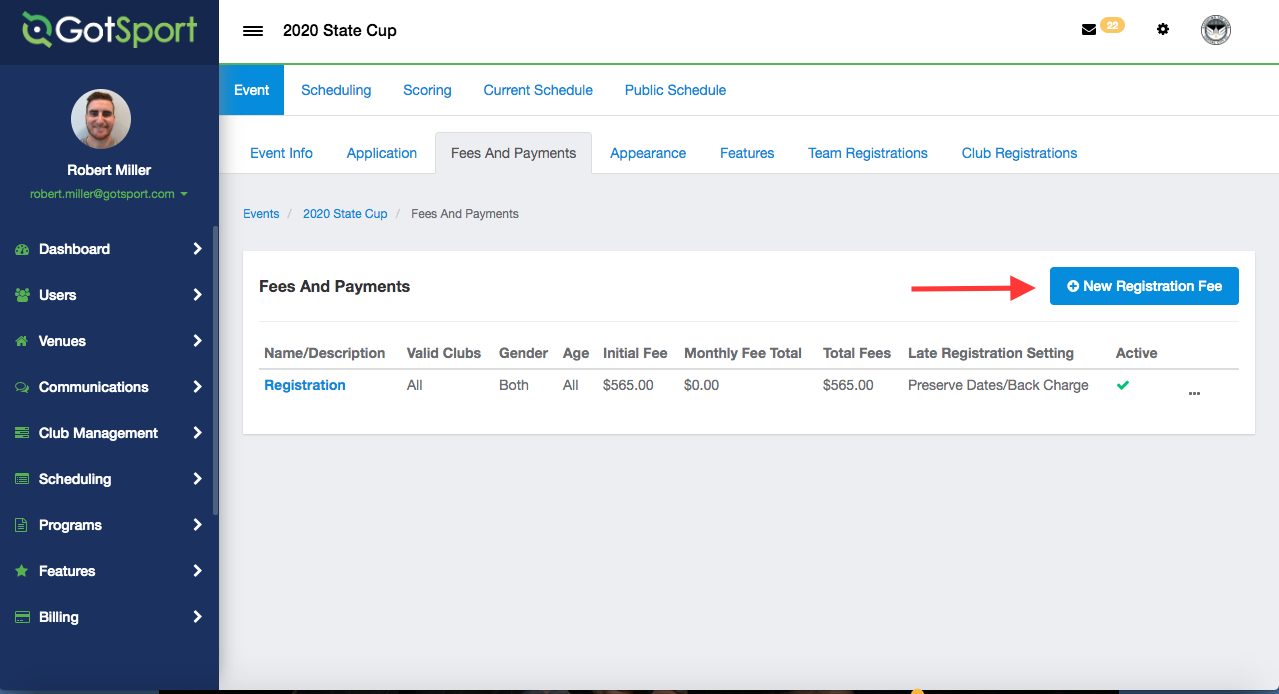 Step Three:
In the Registration Fee modal, you can Name the fee, provide a brief description, specify the gender, teams, and ages it is applicable to, input the initial fee, check off payment options, control whether it is active to be applicable, and finally, you can add scheduled payments customizable to any amount on any dates.
Once complete select Save.
Note: if you want to charge clubs in bulk, you can put $0, but that you still need the ages to be set correctly, or at least set to "All" if you allow all ages.