After your Divisions and Round Lists are built, click the Match Generation tab at the top of your screen and select the flight.
You will then choose the division you want to generate matches for and click the Select Group Play Template button.
Only the number of teams in that division will appear as options. You will then want to select the template that best fits your event format.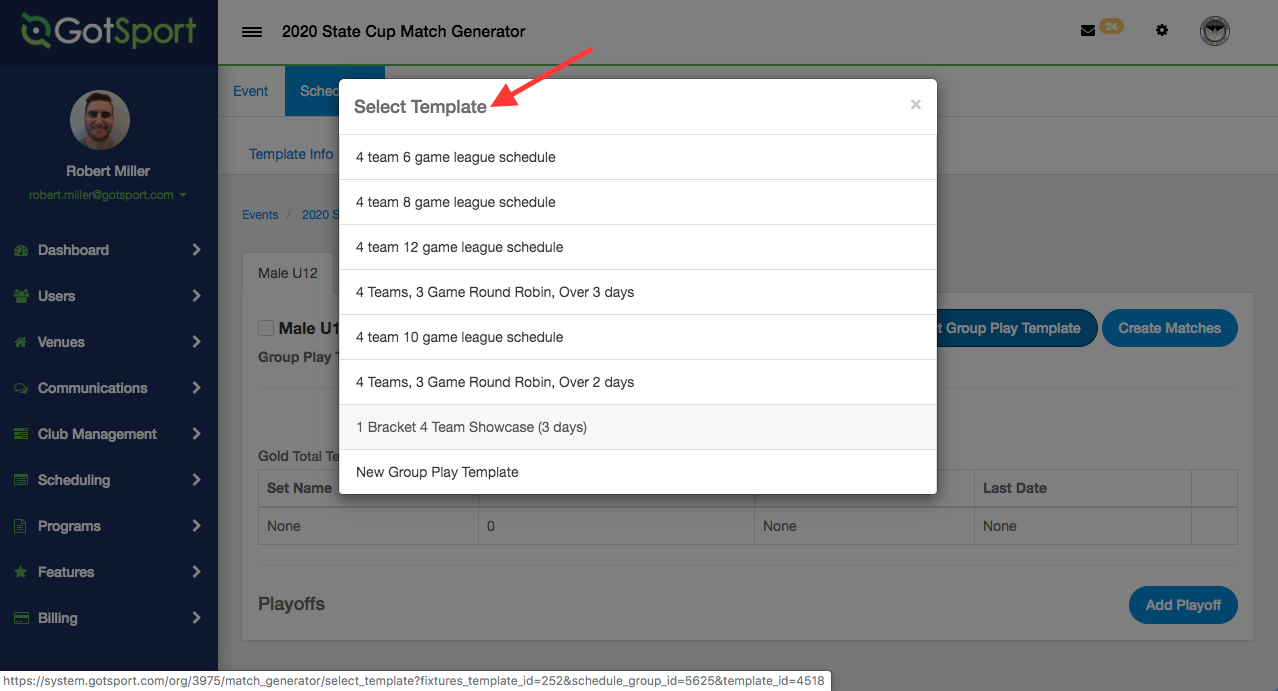 Once you have selected your group play template, you will then add a playoff template (if applicable to your event).
Under the same Match Generation

tab and the selected age group, you will see an "Add Playoff" button on the bottom right of the flight. Click it and add the playoff template.
Please Note: The number of teams in a group will alter the templates available.
After each template is selected, you will then create your matches. To do so, you will click either "Create Matches" button.