Overview
This article will show you how to create your custom form questions under the Application tab of your League or Tournament.
Instructions
Step One:
Once you have created the Event, click the Event Name to go to the Event overview and click Application.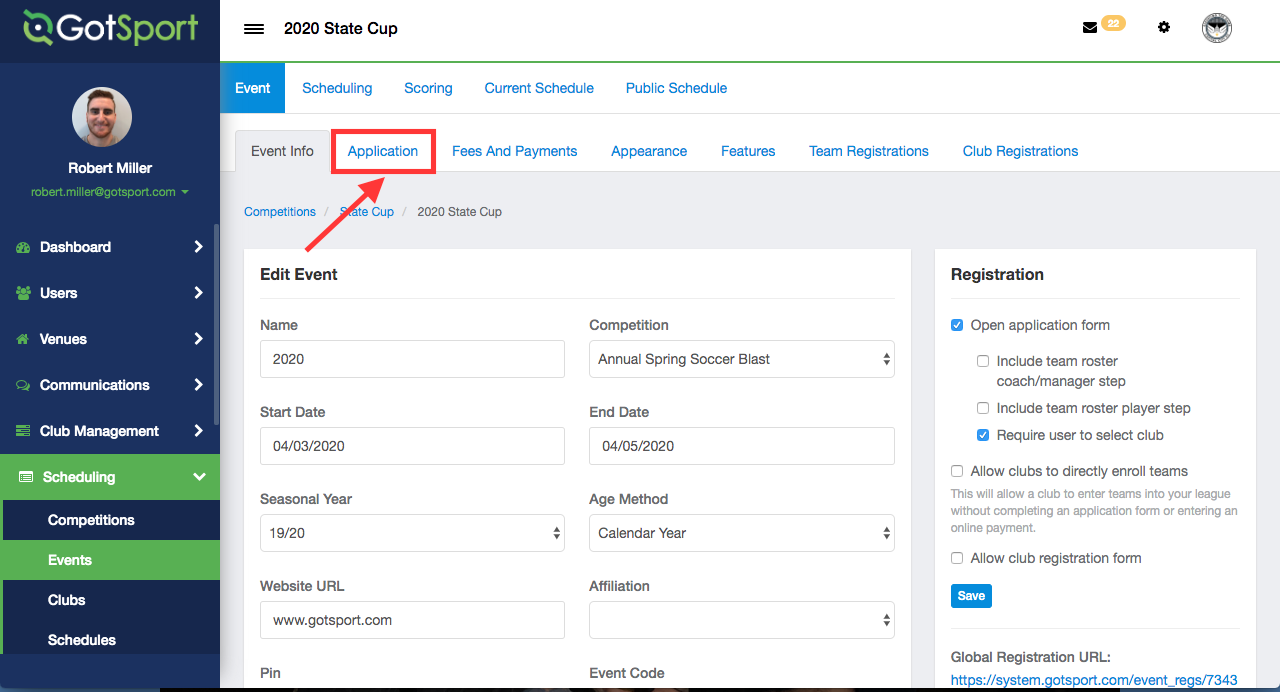 Step Two:
From this page, click New Form Element to create your custom application questions.
Step Three:
You can create different mediums in which to ask a multitude of questions (check boxes, check box, text input, file field, drop-down list, etc.). Under Label you will ask the question and space the Available Values on separate lines (you will see a live preview to the right), once you are done, click Save.
As you create questions over time, they will appear under the Quick Add feature so you do not need to recreate the same questions.