Overview
As a club and/or event admin, you have the ability to submit a credit card payment for a billing account.
Instructions
Step 1:
From your Dashboard, click Billing on the left-hand side then select Accounts from the drop-down menu.
Step 2:
From this page, use the filters at the top of the page to find the account you want to add a payment for. Once found, click the Account Number/Name under the

Acct #

column for the account you want to submit a credit card payment.
Step 3:
After clicking on the account you will see a screen that will allow you to pay now for either the Total Balance or the amount Due Now.
If the account has a payment plan, then the Due Now

amount will most likely be less than the

Total Balance

. In this example, there is not a payment plan and they are both the same. Click the pay now button for the desired total to be paid.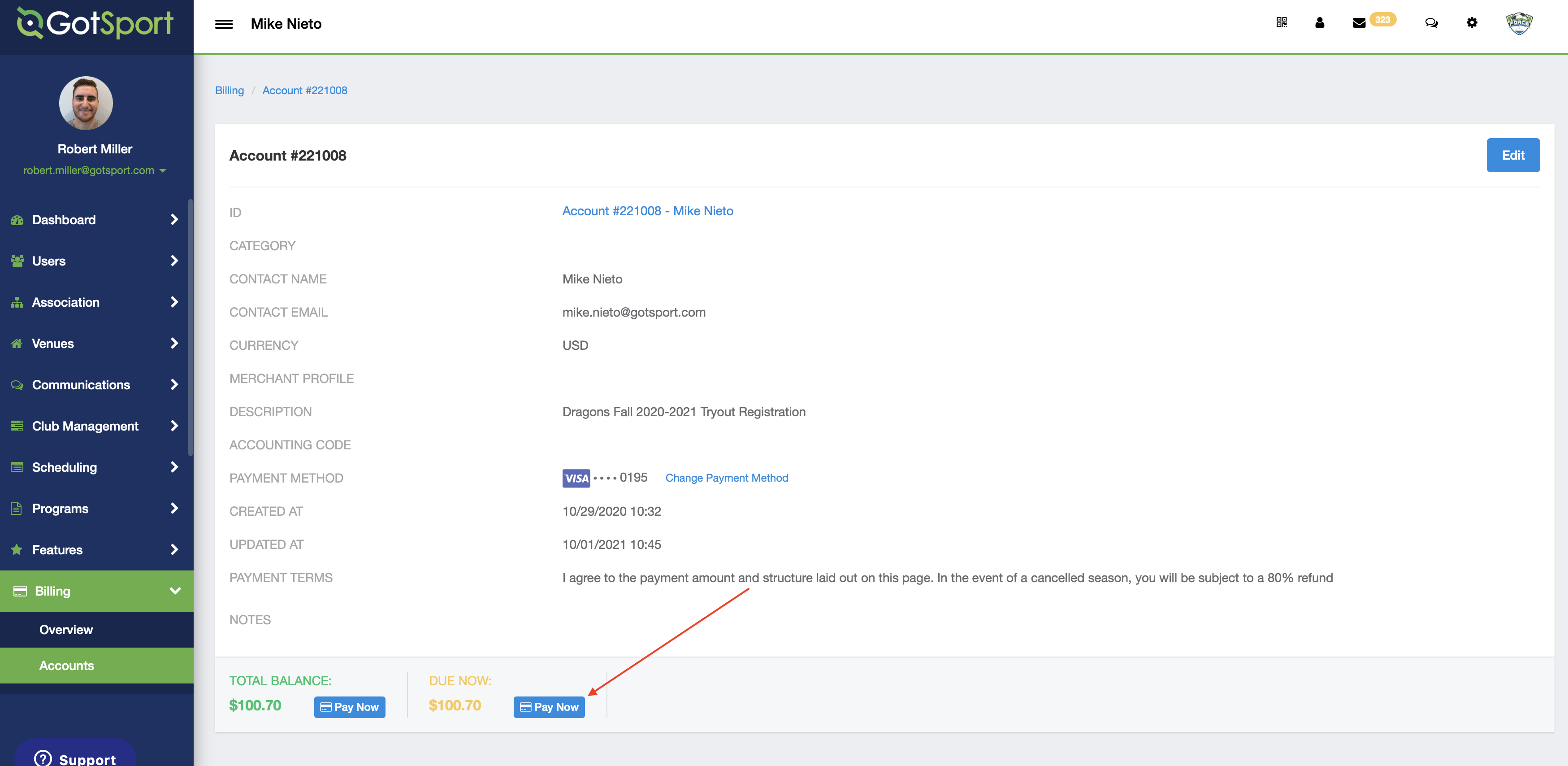 Step 4:
Click on the "Save" button to complete the payment