Overview
As a club admin, you have the ability to print a card for just one player without having to print the entire team.
Instructions
Step 1.
Log in to your club account, open the "Club Management" module and then "Roster Builder"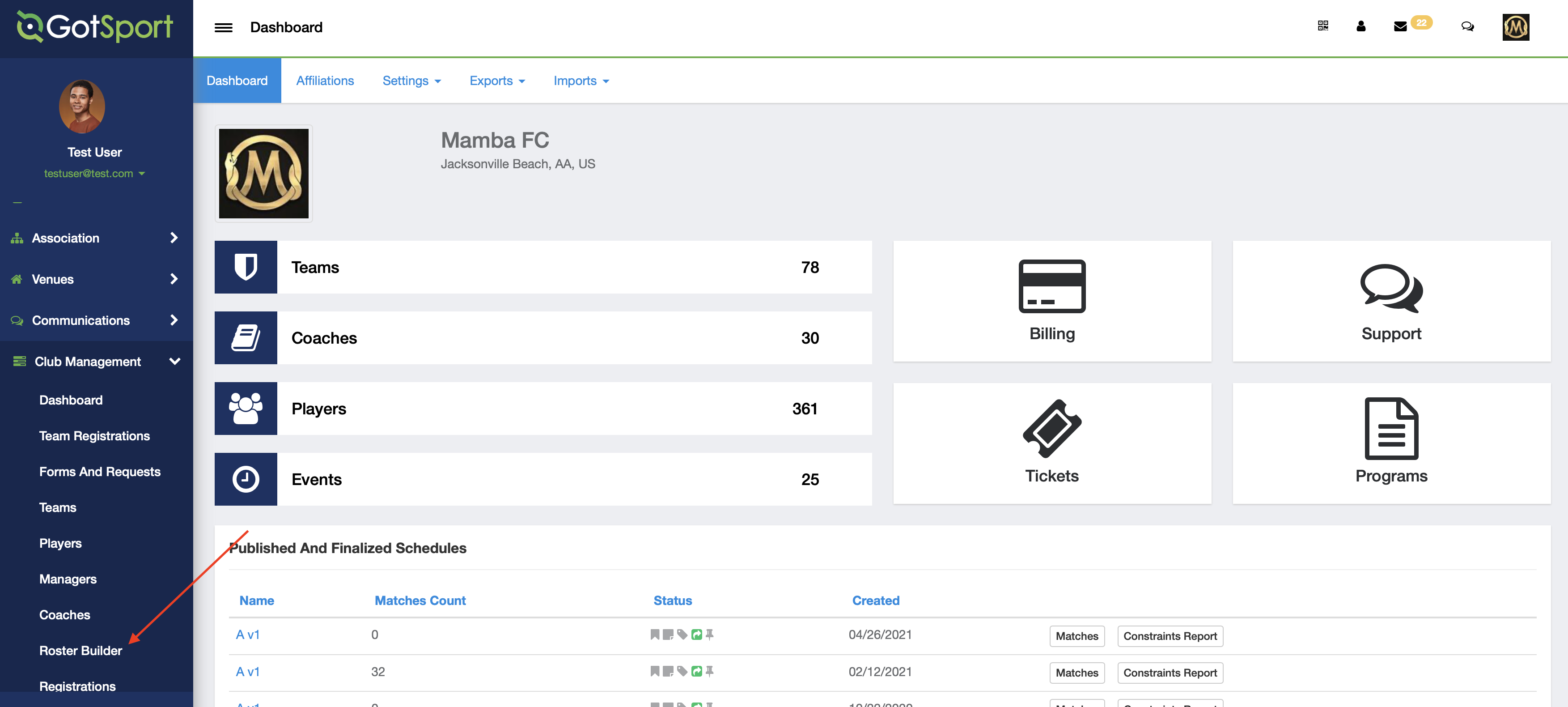 Step 2.
Choose the event that you want to print the player pass from
*Note that the majority of the time your player passes will be printed from your official rostering event
Step 3.
Find the player that you're looking to print a pass for and locate the three dots to the right of that player's name
Step 4.
Click on the three dots and then you'll see an option for "ID" that will appear that you can then click
Step 5.
When you click on ID for that player, the page will be created for the pass for that player only and you will have the ability to print