Overview
Event Directors can now customize both the "From Name" and "Reply To" displays when automated emails are being sent to teams.
Instructions
1. From the club/organization dashboard, click on "Scheduling" and then "Events"
2. Next locate your event and click on the event name
3. On the "Event Info" page, scroll down about half way and you will see both fields where the respective name and address can be modified. Instead of "GotSport", you can put the event or event director name instead of "no_reply@gotsoccer.com" you can input the preferred address.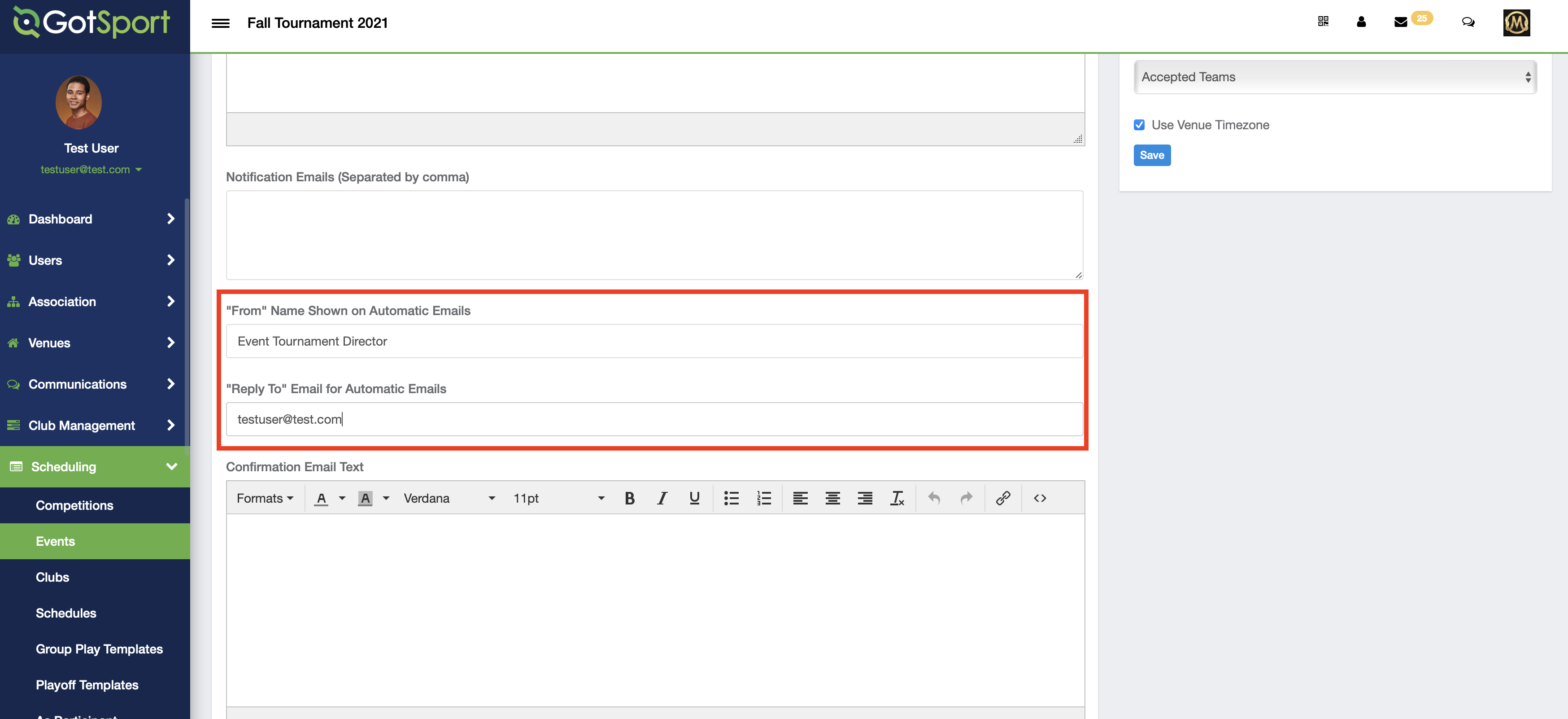 4. Once these are updated as desired, scroll to the bottom of the page and click "Save"