Overview
An Event Director/Admin has the ability to attach a feature to a registration after the registration has been completed.
Instructions
1. Within the Feature Setup, ensure that the option for "Available After Registration is Enabled".
2. Once this is enabled, click on "Scheduling" and then "Events".
3. Locate the event that you're working on and click on the name of the event.
4. Click on the "Team Registrations" button.
5. From the Team Registrations list, locate the team that is having the feature added after the completion of registration and click on that team's name.
6. Locate and click on the "Add Ons" button within the team's registration.
***Note that if you do not see this button, the team will need to have an existing billing account attached to their team registration in order for the "Add Ons" button to appear.
7. Locate the feature that is being added and select the quantity from the drop down box.
8. Click on the "Add" button.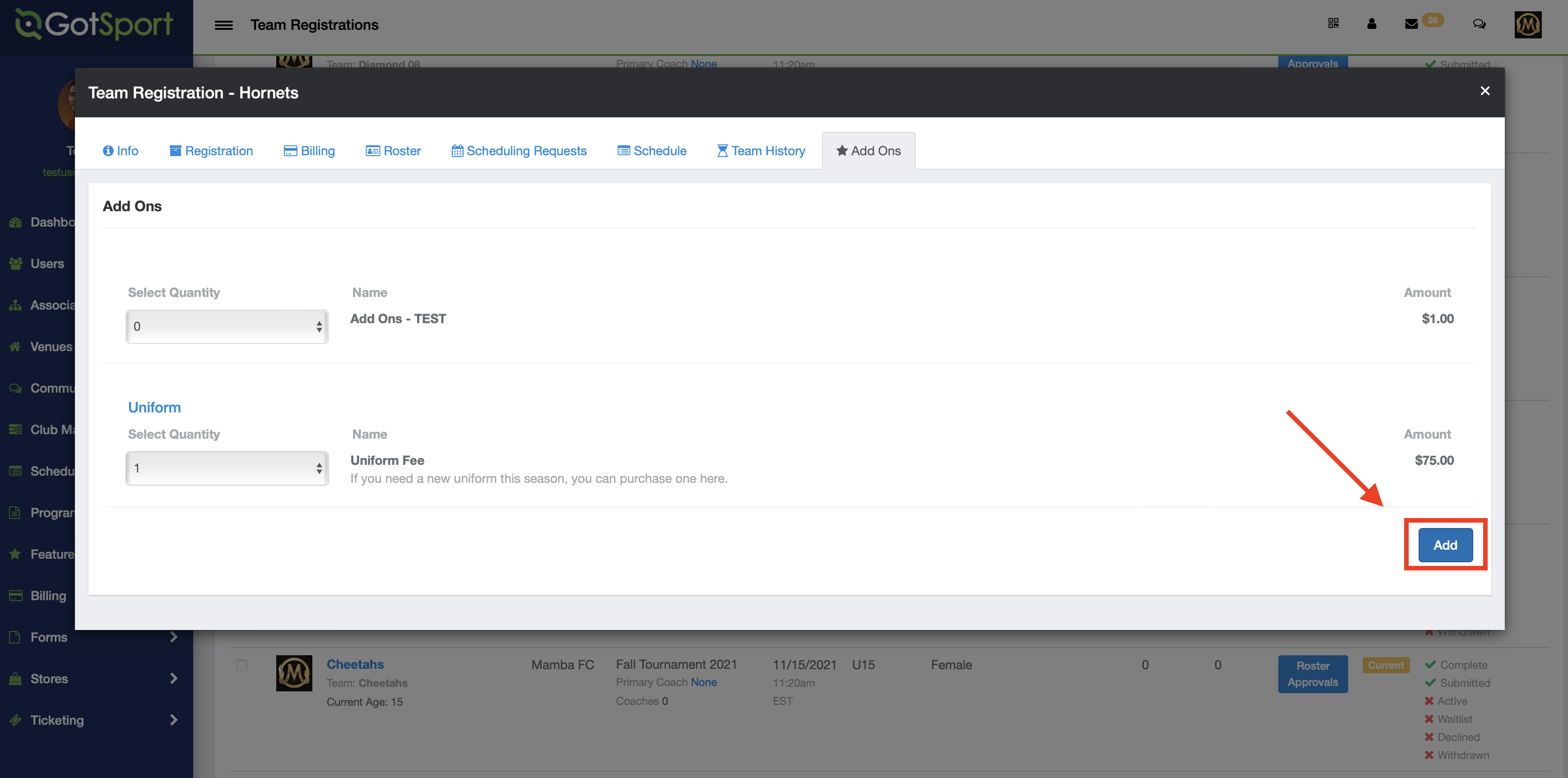 9. You will then see where the billing account is updated with the added feature and balance adjusted accordingly.