Overview
A club admin/user can access the team history for events within GotSport from the club account.
Instructions
Step 1.
From the club/organization account dashboard, click on "Club Management" and then "Teams"
Step 2.
Locate the name of the team whose history you want to review and click on the Team Name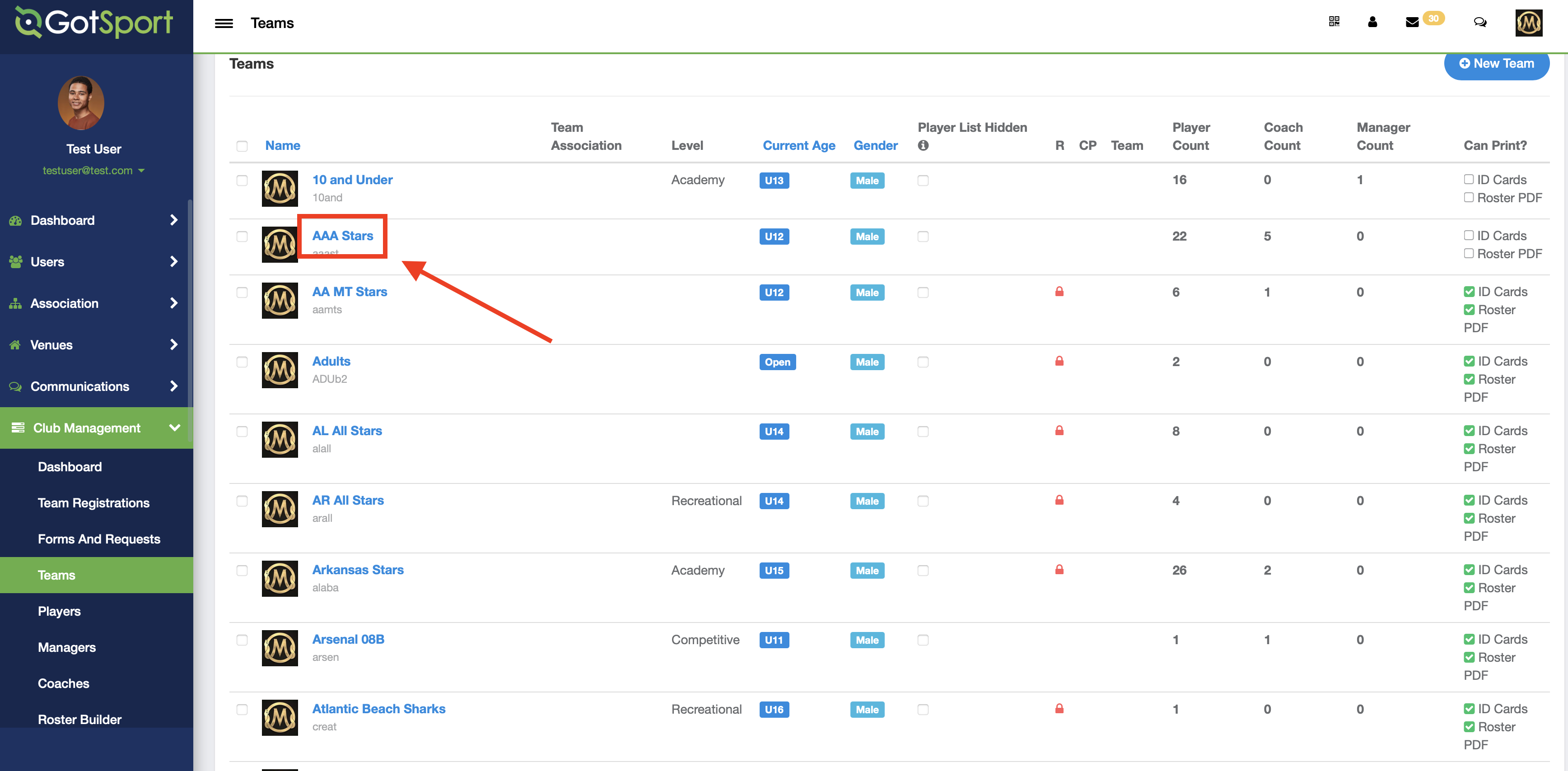 Step 3.
Click on the "Team Registrations"
Step 4.
Click on any of the events that a registration has been previously completed
Step 5.
Click on "Team History"
Step 6.
A screen with event history will appear for that team