Overview
A club admin has the ability to complete player requirements as needed.
Instructions
Step 1.
From the club/organization dashboard, click on "Club Management" then "Players"
Step 2.
Locate the player being completed and click on the name
Step 3.
On the left side menu options, click on "Requirements"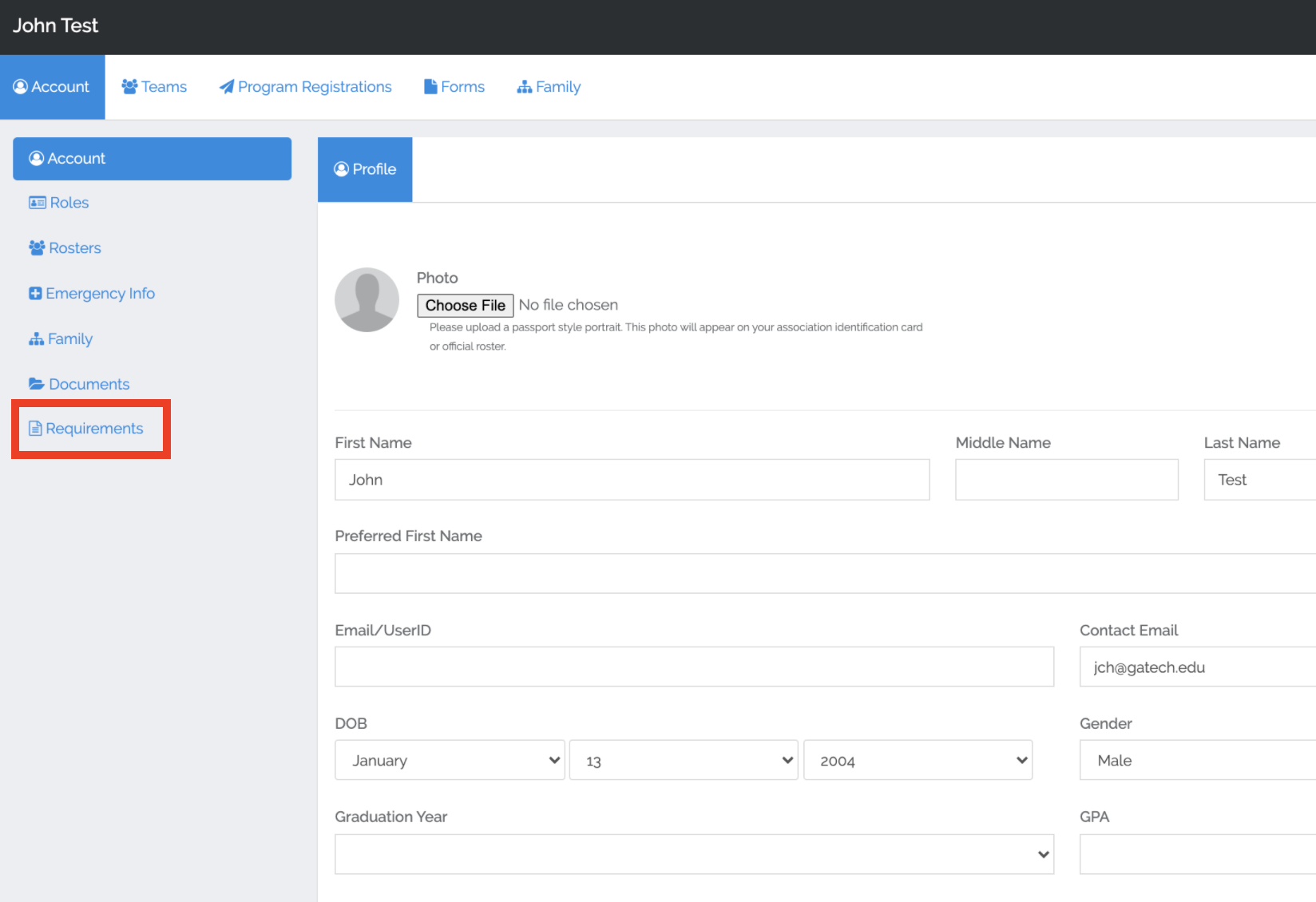 Step 4.
Find the SafeSport requirement and click Details on the right.
Step 5.
If the player is under the age of 18 at the time of completing the requirement, you'll be prompted to complete the parent permission form for the player to be able to complete this:
Step 6.
Once completed, the player will then be able to access their account and complete Safe Sport.