Overview
Event directors now should click on the "Registrations" button next to "Event" to access the event's list of team registrations.
Instructions
Step 1.
From within the club/organization account, click on "Scheduling" and then "Events"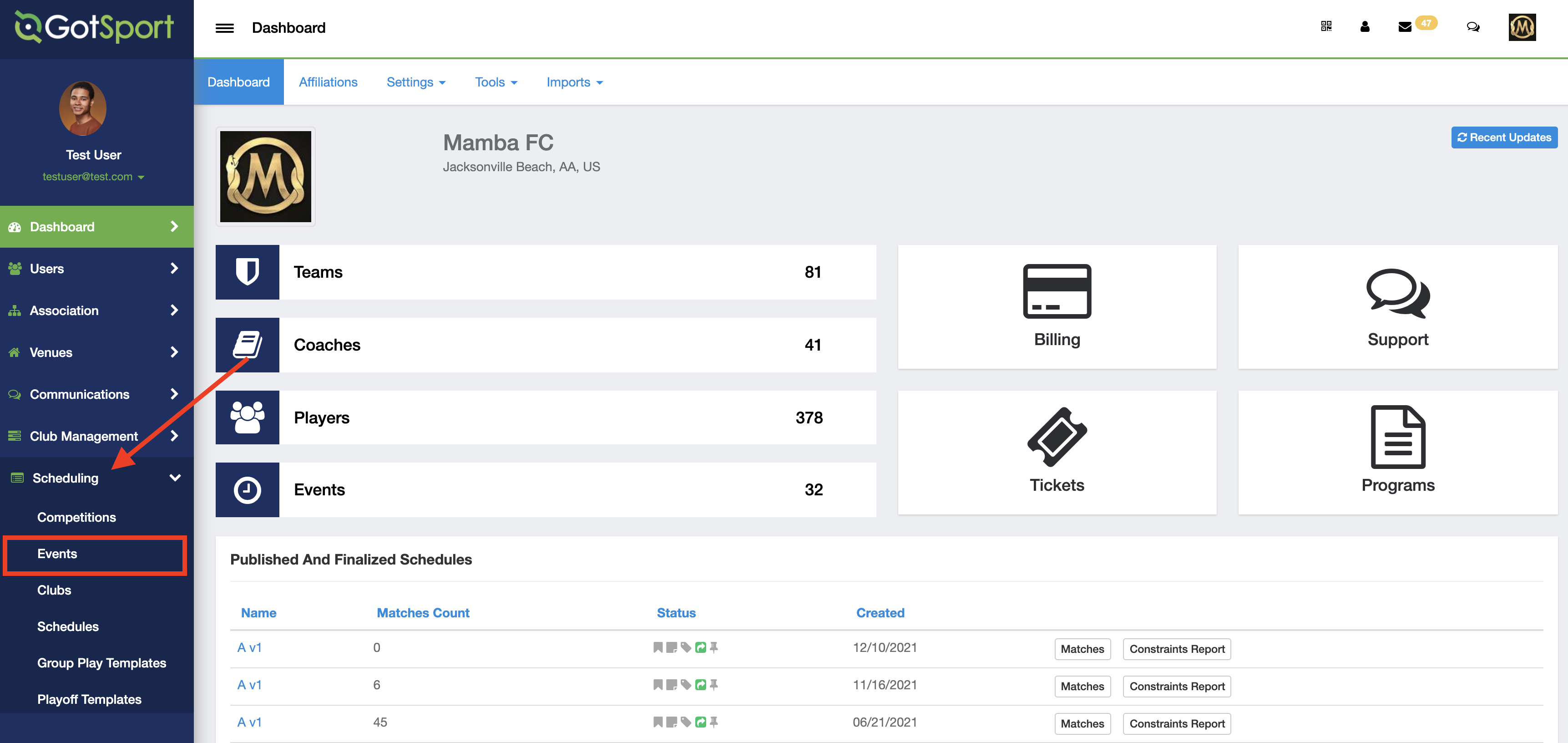 Step 2.
Click on the name of your event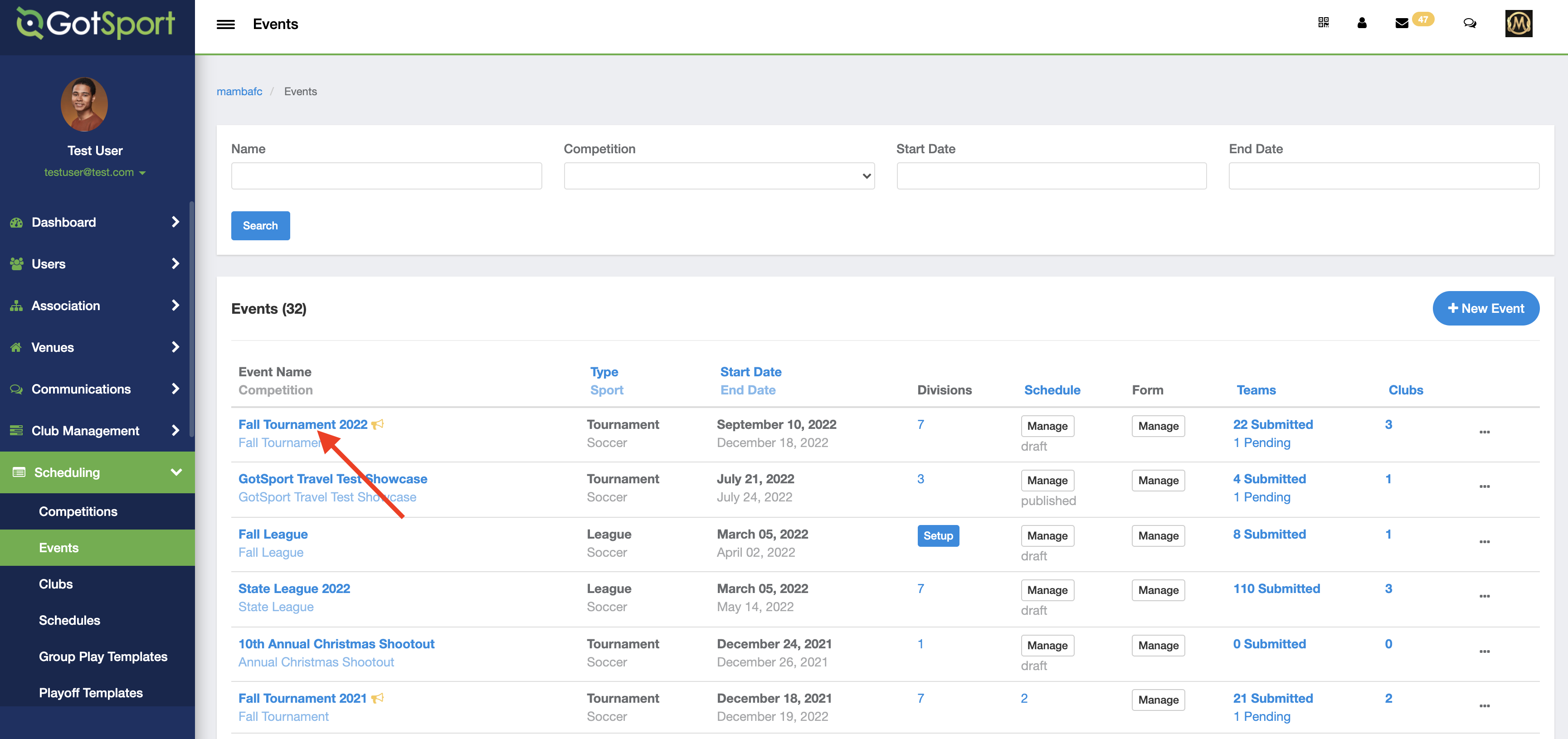 Step 3.
Locate the newly added "Registrations" button and click on it
Step 4.
You will now be viewing the Team Registrations. By default, the list will shown are teams that have the "Complete and Submitted" status, you can use the filters to help yield different results.