Overview
Event directors have the ability to move matches in bulk by time or by field.
Instructions
1. From within the club/organization account, click on "Scheduling" and then "Events"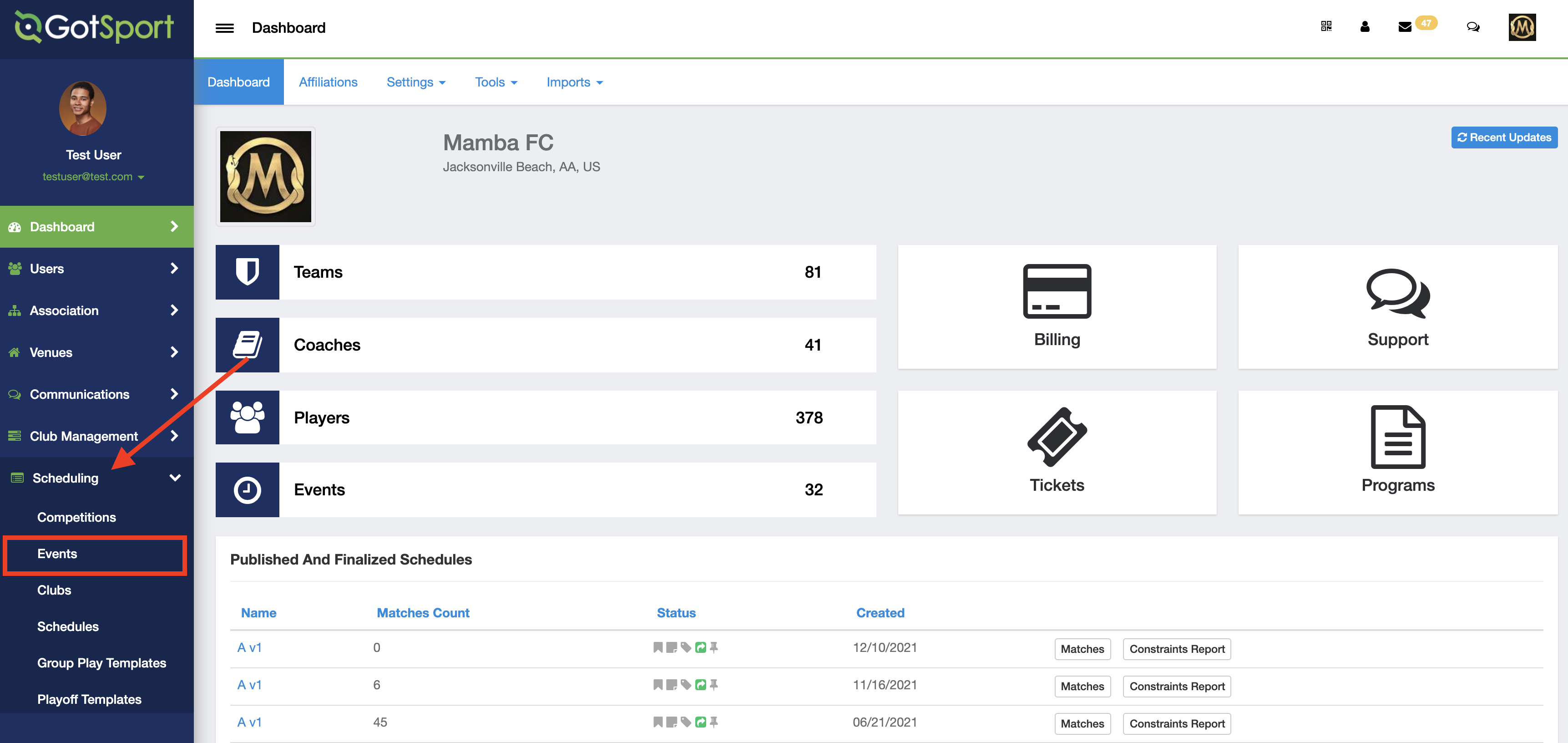 2. Click on the name of your event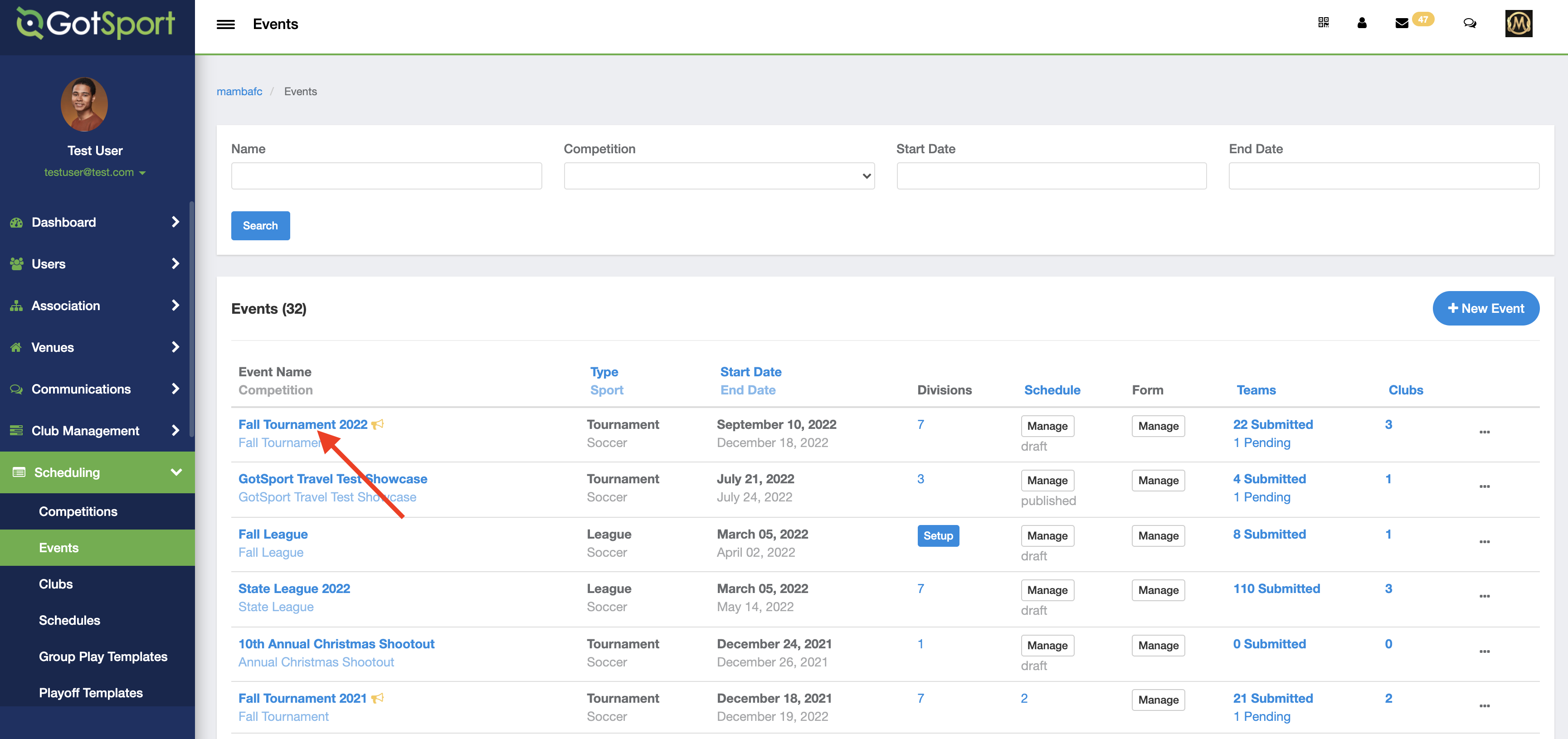 3. Click on "Primary Schedule"
4. Select the "Match List" button
5. On the match list, use the filters to narrow down the list to only the games that need to be adjusted. Common filters will be by field or venue in the event a field is unplayable and all games need to be moved to another field. Or by venue, if there is a weather delay at a venue and all matches at that venue need to be pushed back
6. When the desired list of games is showing, select any/all games that will be moving and then click on "Move Matches"
7. Next you will enter the number of minutes the games need to be moved and if they will be moving forward or backward on the schedule, and leave the field blank if they are staying on the same field.
If you are moving games from one field to another, you can leave the minutes and direction blank, and only enter the few field number.
8. When your settings are entered as desired, then click save and the adjustments will be made