Overview
Events can now send messaging out to the college coaches that are registered to an event.
Instructions
1. Within your club account, click on scheduling and then click on events.
2. Click on the name of your event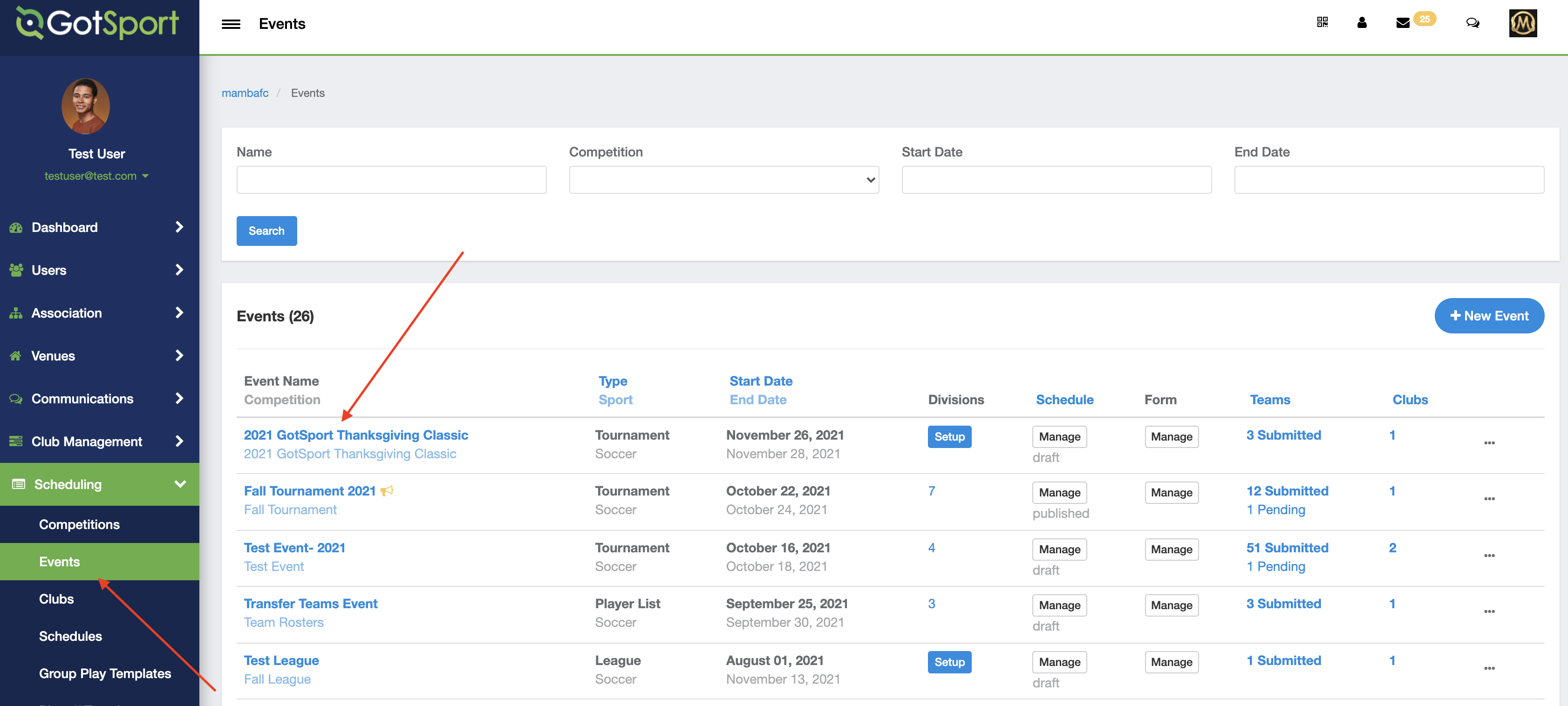 3. Once you've Enabled College Coaches and coaches have registered, you can then click on "College Coaches"
4. Here you will see any/all coaches that have registered for the event. Click on the select check box for any/all coaches and then you'll see a "Send Message" option appear. Click "Send Message".
5. Fill in all of the fields and type your message and click "Send".