Overview
Club Admin users now have the ability to print different versions of an ID layout, including one with a watermark background, blank background, with signature, etc.
Instructions
Step 1.
Log in to your club account, click "Club Management" and then "Roster Builder"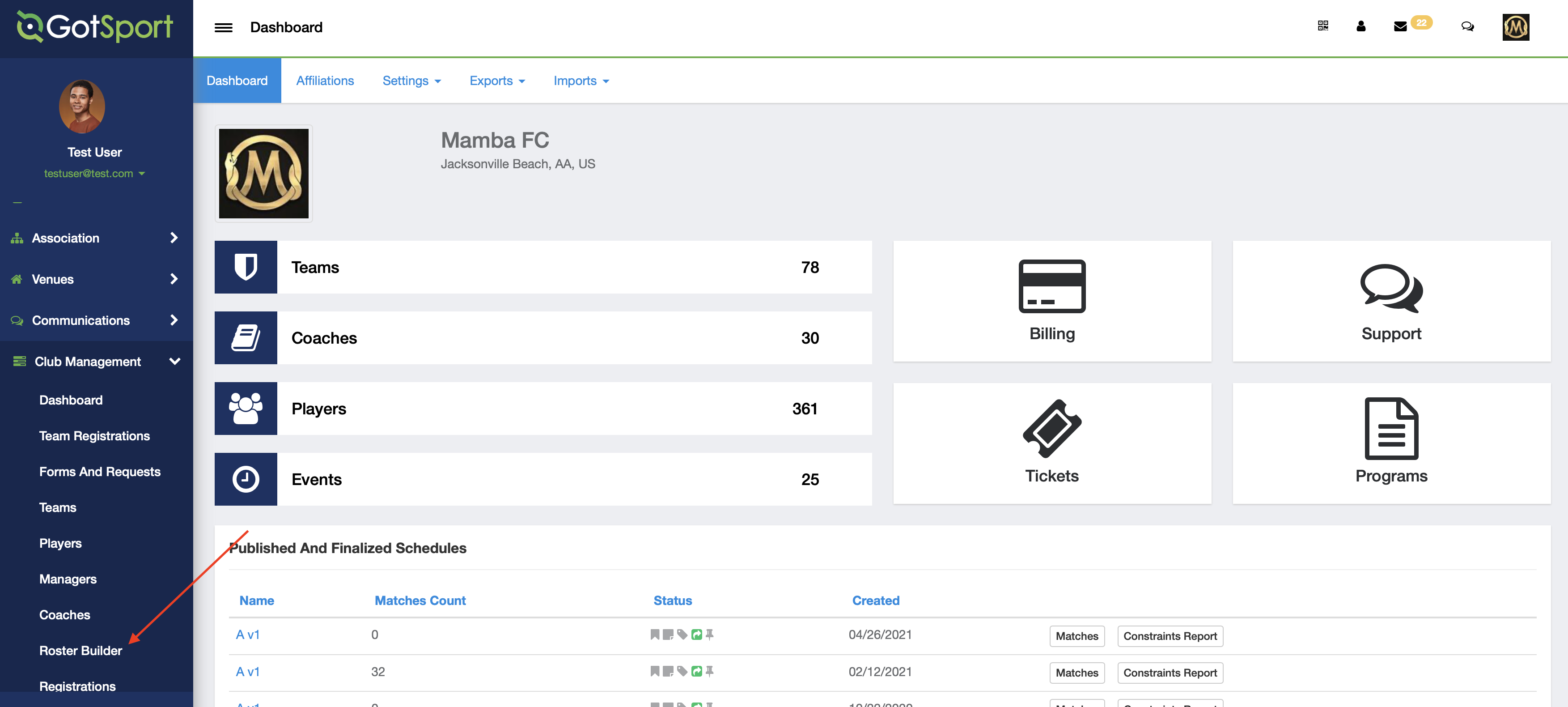 Step 2.
Choose the event that you want to print the player/coach pass
*Note that the majority of the time your player/coach passes will be printed from the official rostering event from your Governing Body
Step 3.
Find the player that you're looking to print a pass for and locate the three dots to the right of that player/coach name
Step 4.
Click on the three dots and then you'll see the different options for the ID layouts that will appear that you can then click
Step 5.
When you click on ID choice for that player/coach, a new window for that player/coach will appear and you will have the ability to print.