Overview
When issuing a refund for a program registration, Club Admins will now have the choice to zero out the invoice by issuing a credit to the billing account, or keeping the amount due if a future payment is still expected.
**An example of adding a credit would be if a player registered and the've since moved away and aren't able to complete your program and are being issued a refund. A credit should be issued as well so it doesn't show a balance due after the refund.
**An example where a credit would not be issued is if a parent accidentally paid with the wrong credit card and wants to adjust the payment method. A credit would not be issued in this case so that a balance remains after the refund is processed.
Instructions
Step 1.
From the organization's account dashboard, click on "Programs" and then "Program Registrations"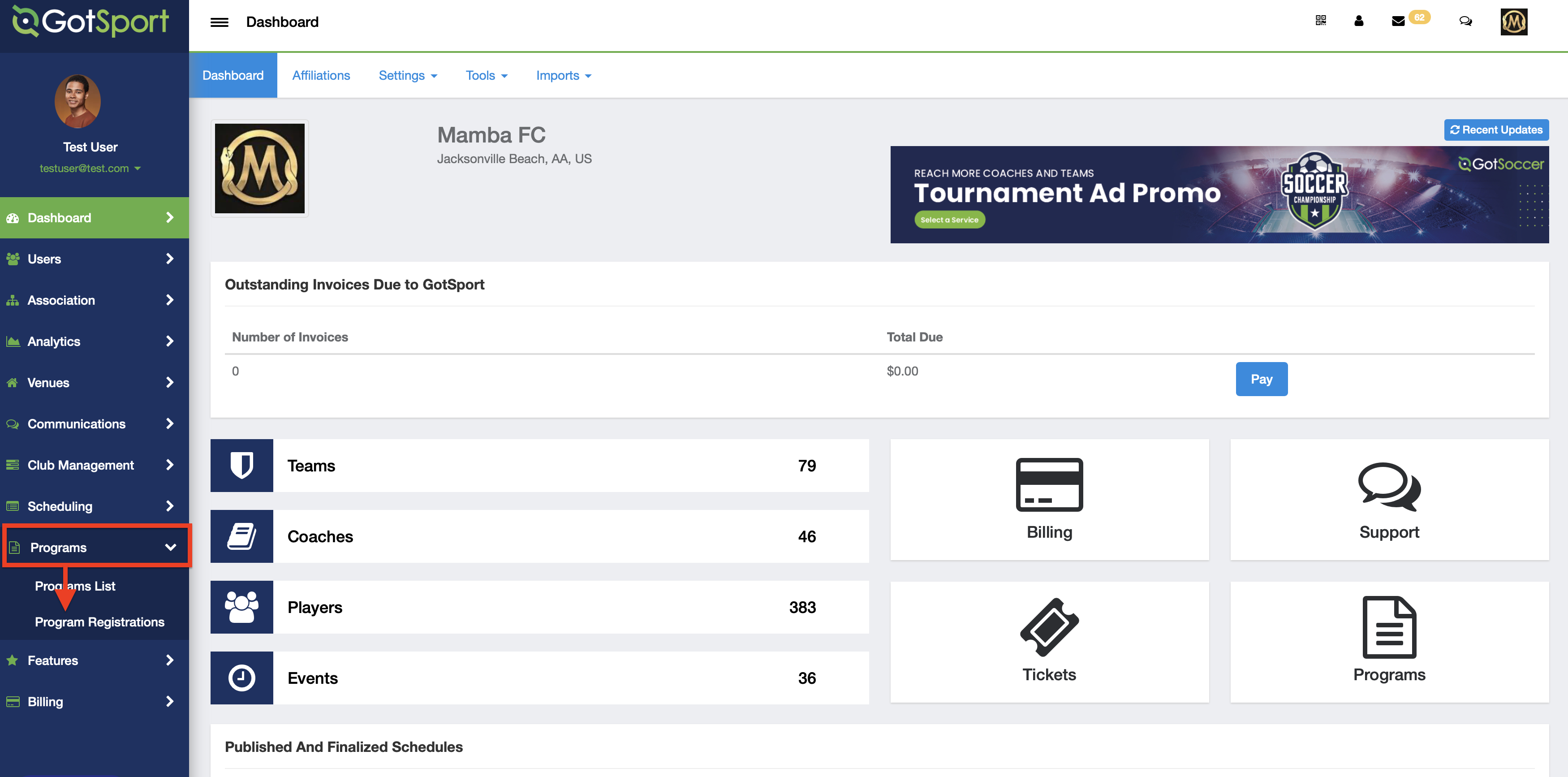 Step 2.
From the Program drop down, select the program that you're working on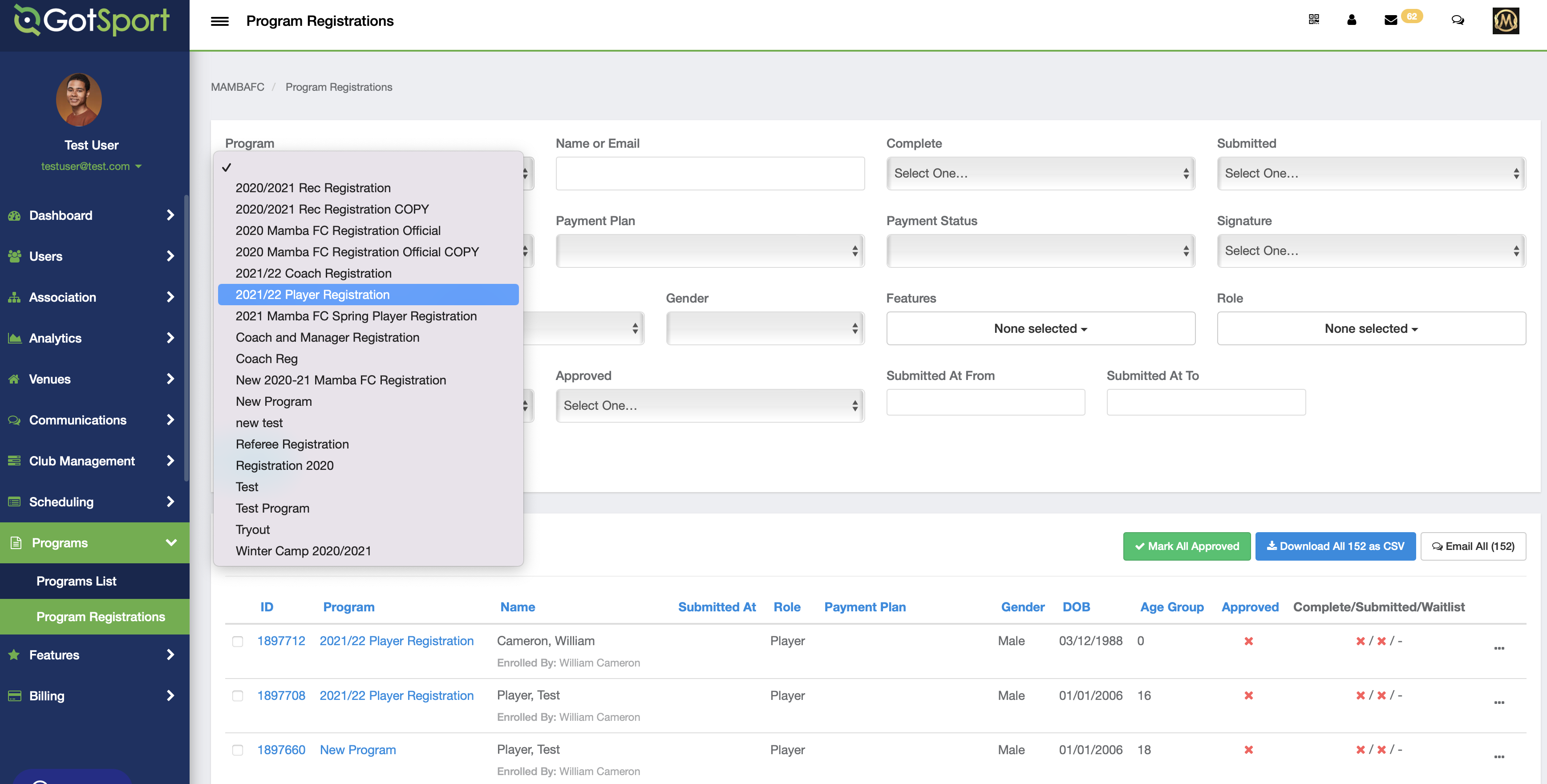 Step 3.
Click on the billing account ID number for the registration that is being refunded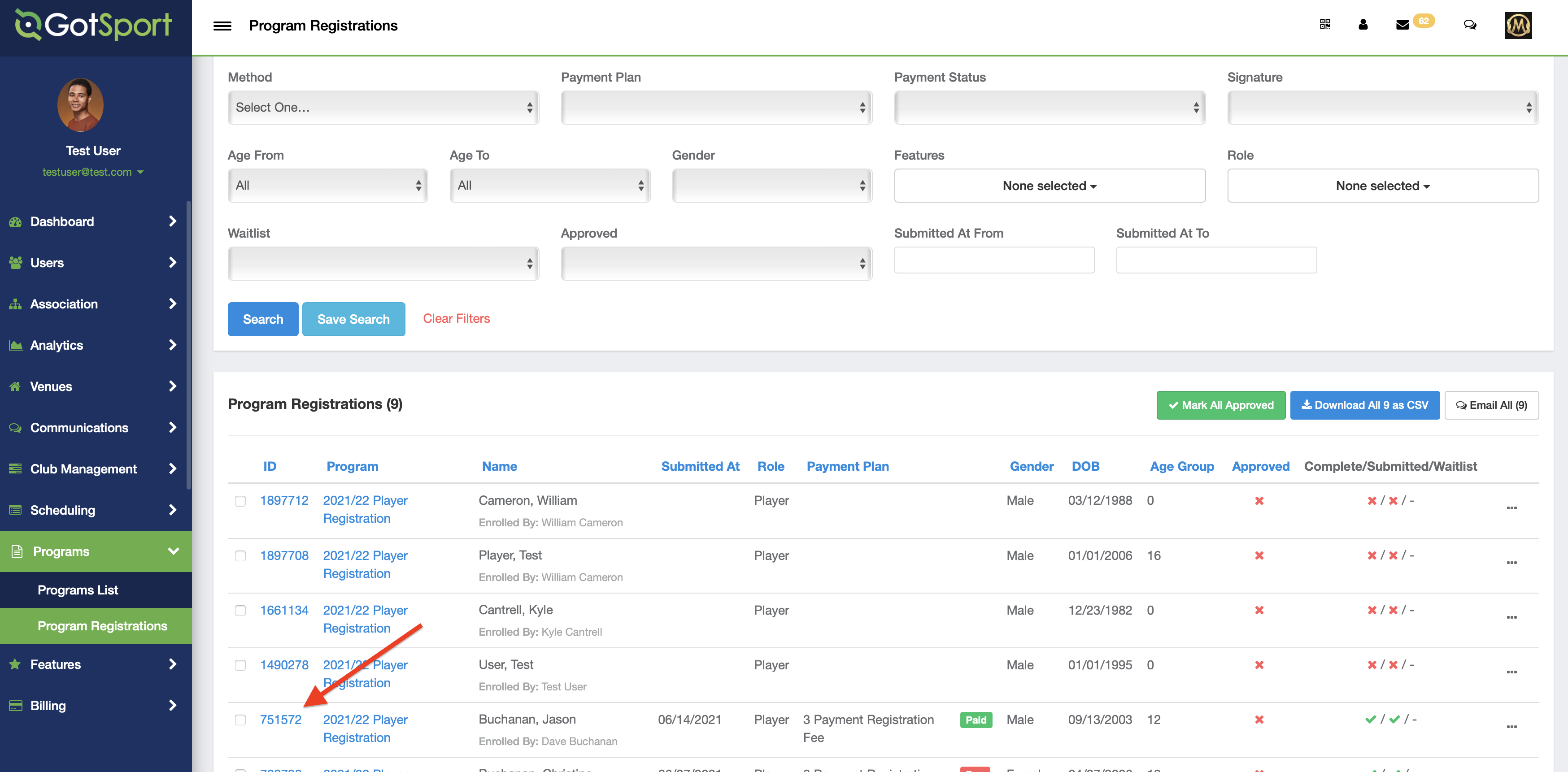 Step 4.
Access the billing module from the top of the page: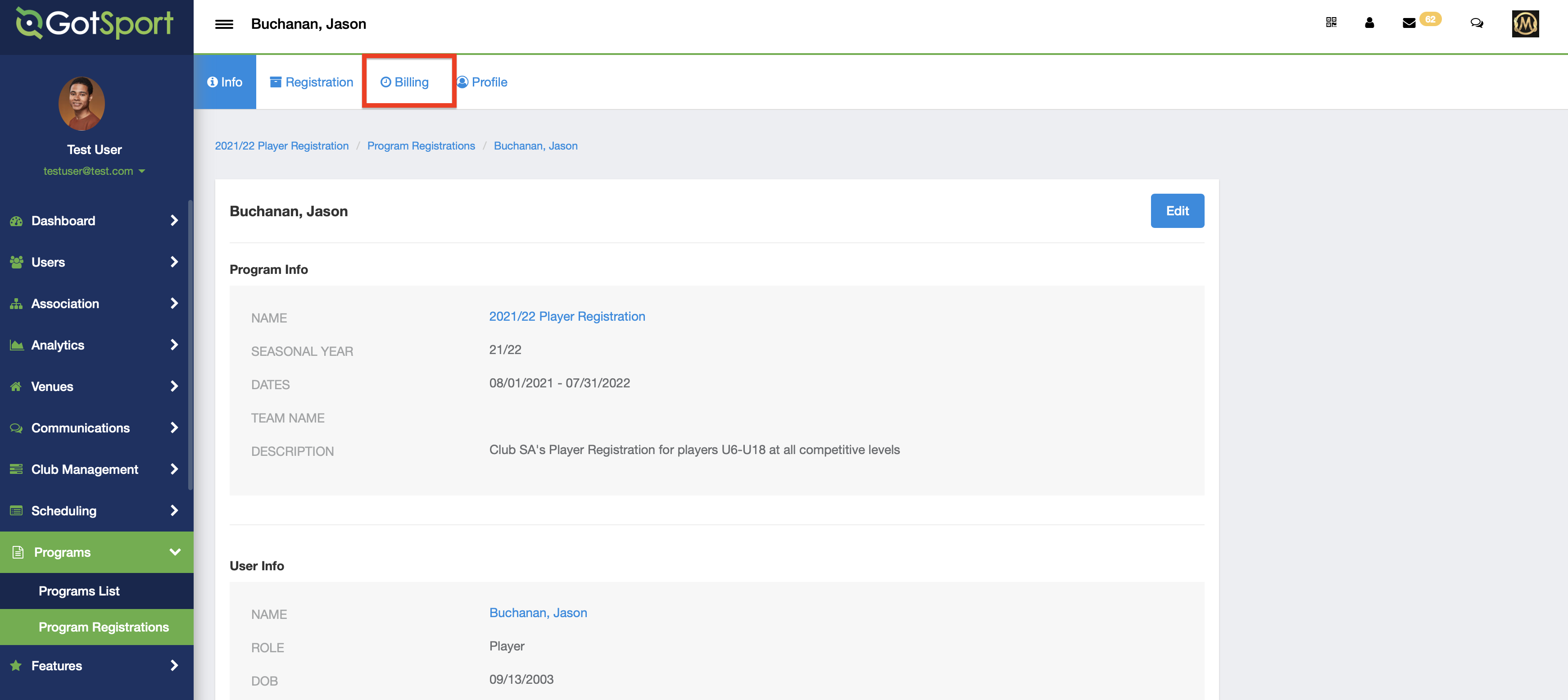 Step 5.
Scroll to the bottom of the page and access the payments that have been made on the registration.
Click on the "Refund" button for any payments that needed refunded:
Step 6.
After inputting the refund details, you will then be able to select from the drop down box the option to input a credit or leave the balance due: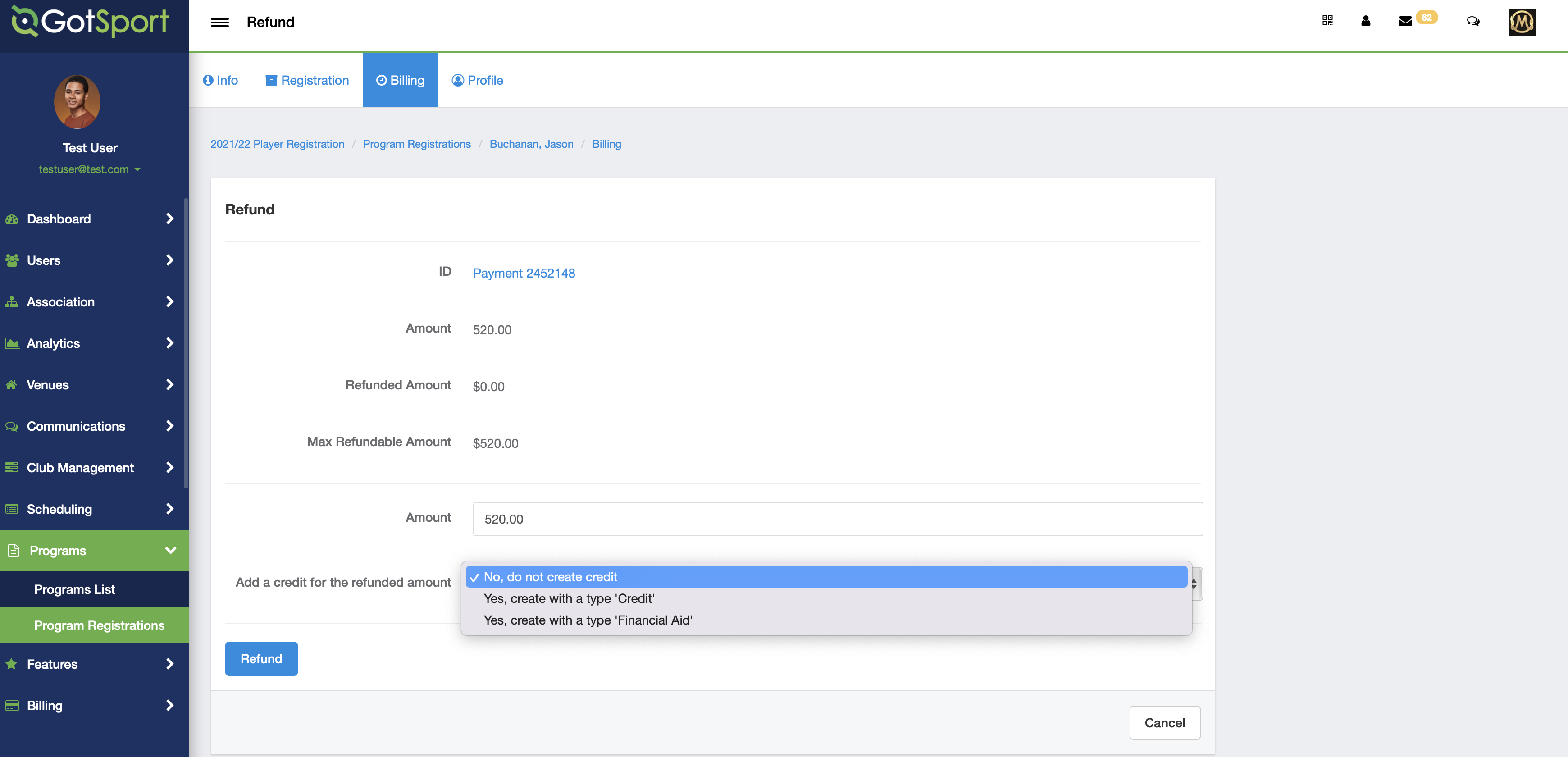 This can also be done by going to the "Billing" module on the left side of the page and then clicking on payments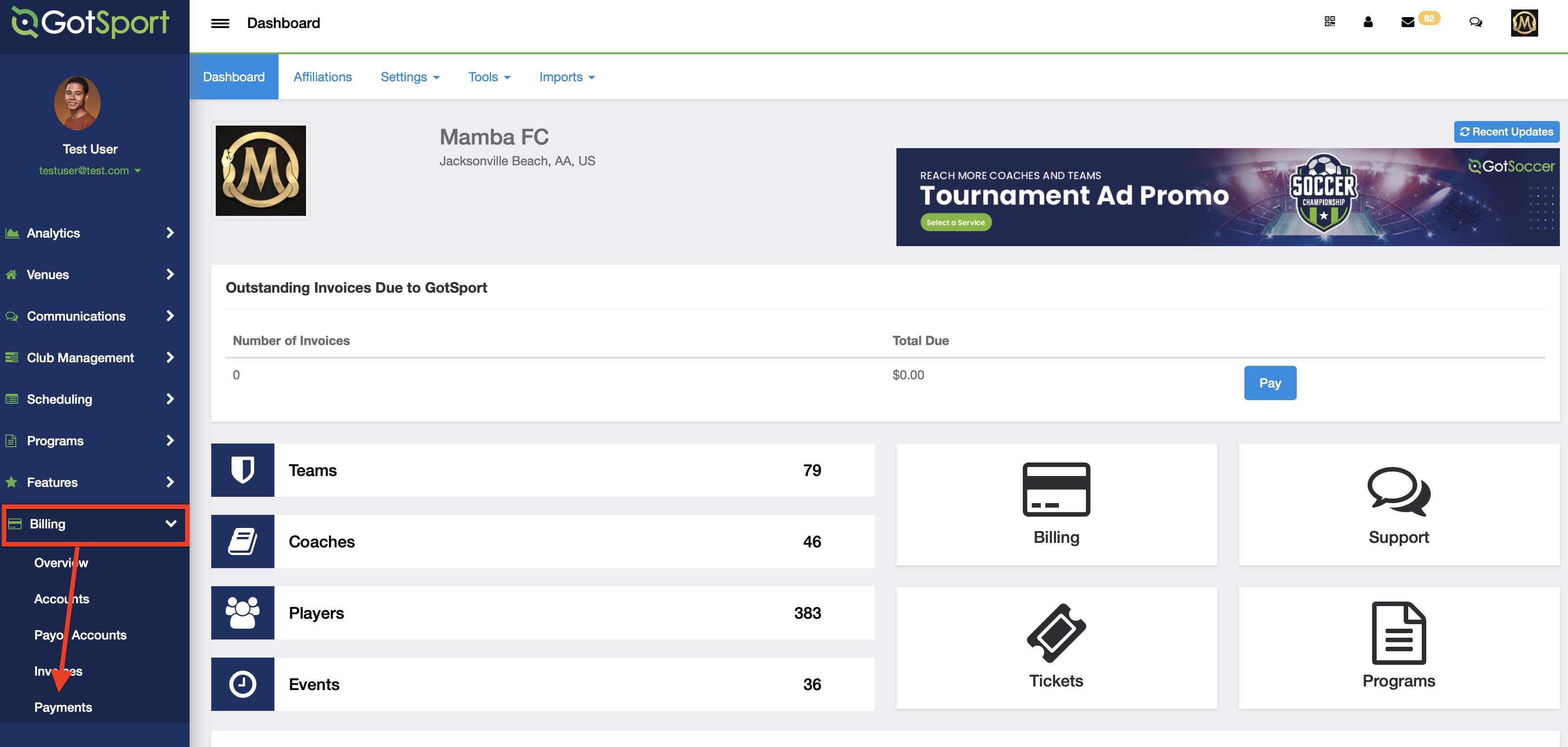 Click on the refund button for the payment that is being reimbursed
You'll then be able to choose to issue a credit or not when processing the refund