Overview
When issuing a refund for an event registration, Club Admins will now have the choice to zero out the invoice by issuing a credit to the billing account, or keeping the amount due if a future payment is still expected.
Instructions
1. From the organization's account dashboard, click on "Scheduling" and then "Events":
2. Click on the event that is being worked on:
3. Click on the "Registrations" module:
4. Locate the team that is being refunded and click on the name of the team:
5. Click on the "Billing" module:
6. Locate the refund button for any payments and click on it: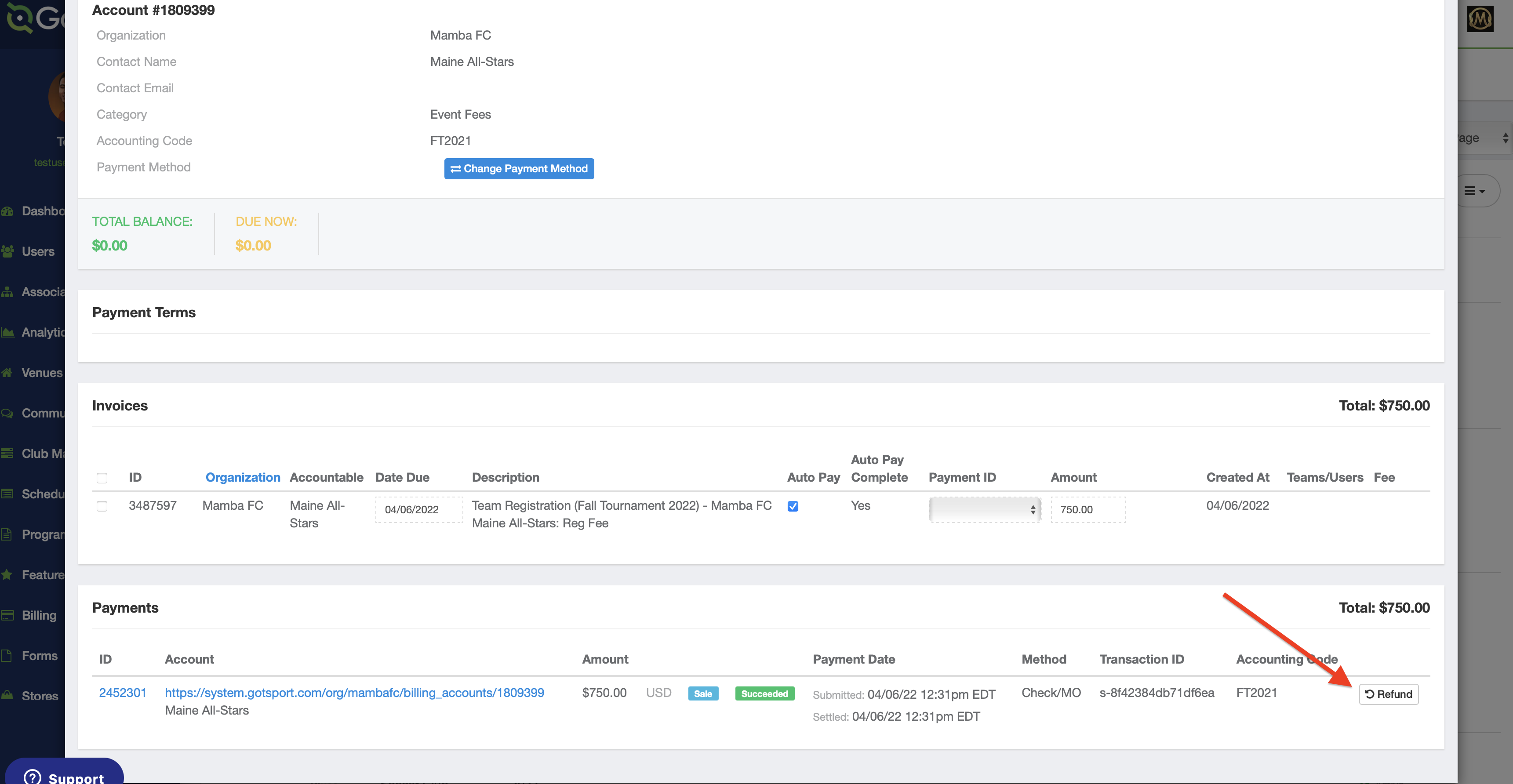 7. If issuing a credit as part of the refund, select the check box and then designate if it is being provided as a "Credit" or "Financial Aid"
**An example of adding a credit would be if a team registered and the've since dropped out of your event before the deadline to receive a refund and are being issued a refund. A credit should be issued as well so it doesn't show a balance due after the refund.
**An example where a credit would not be issued is if a team accidentally paid with the wrong credit card and wants to adjust the payment method. A credit would not be issued in this case so that a balance remains after the refund is processed.