Overview
When a Club Admin removes a player from a roster in Roster Builder, an option to also remove that player completely from the team by removing the team role will be available to the admin.
Instructions
Step 1.
From the club/organization account, click on 'Club Management' > 'Roster Builder'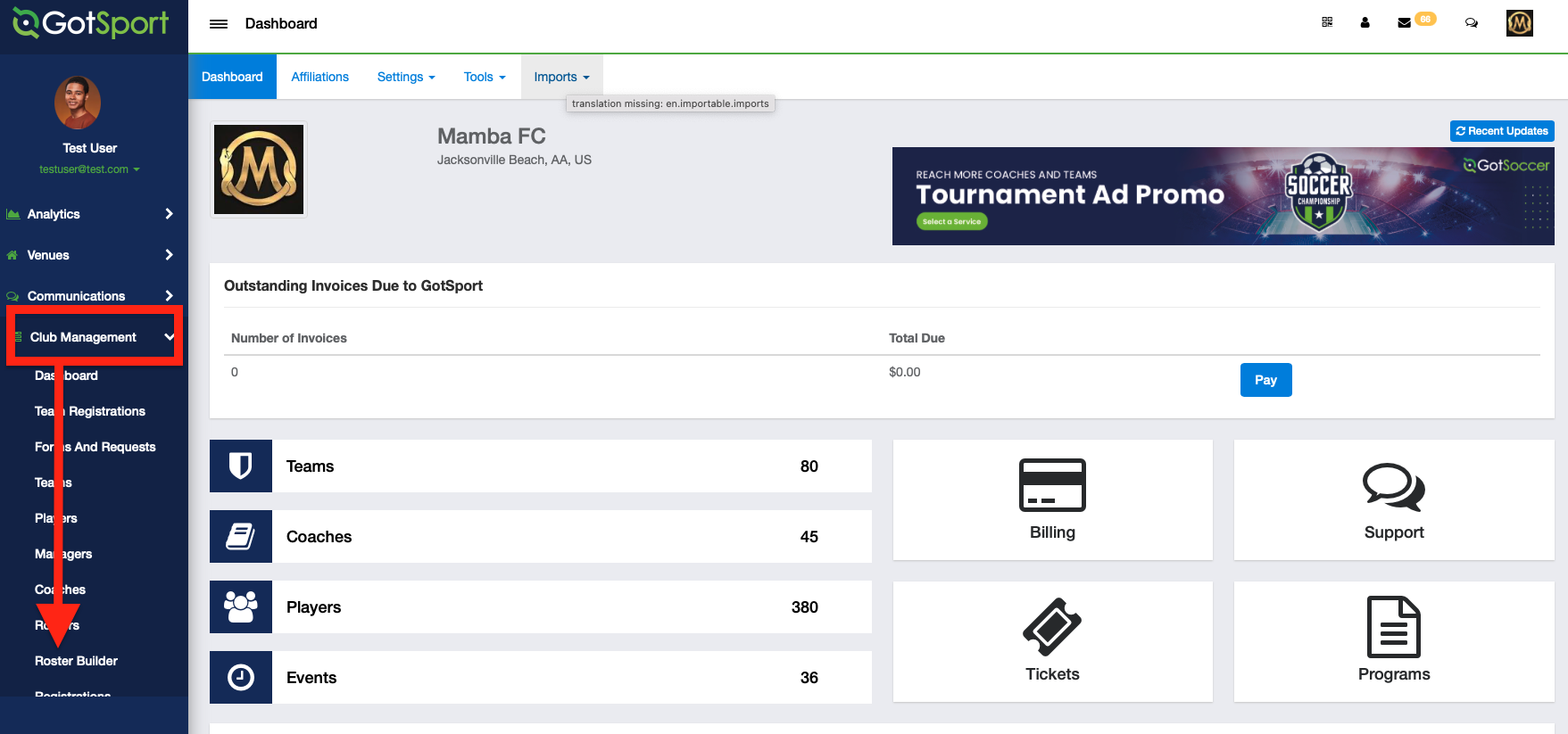 Step 2
Choose the event that the player is being removed from and click "Submit"

Step 3.
Locate the player being remove and click on the red "X" next to his/her name:
If you do not see a Red X, you will need to reach out to the event as they have a setting enabled that is not allowing player deletion.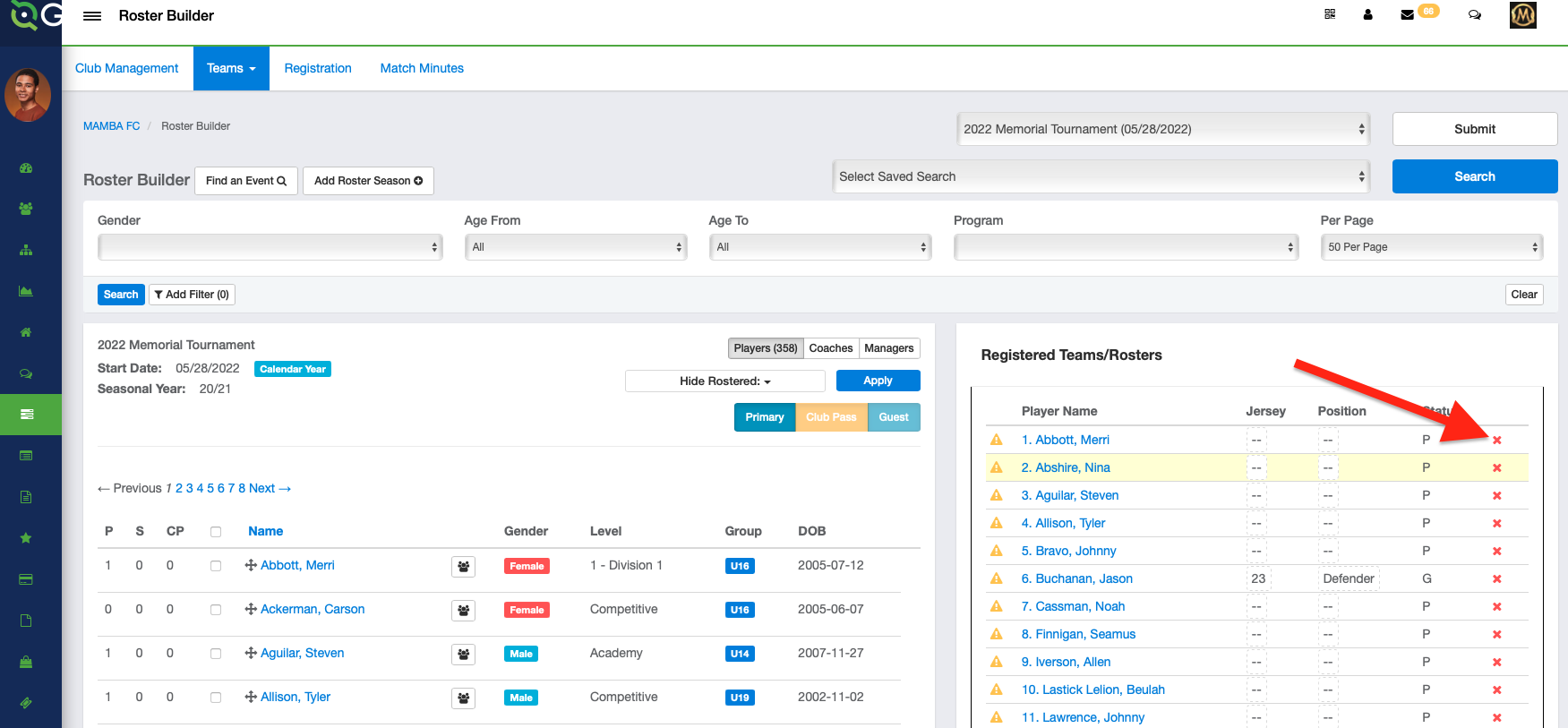 Step 4.
To remove the player from only that roster, click on the red button
To remove from the roster and to remove the team role, click on the green button