Overview
Club Admins can enable a roster lock on a team. In this case the only way for players to be added would be in the roster builder area. Coaches and Managers of any teams with a roster lock would not be able to edit any rosters.
Instructions
1. From the club/organization dashboard, click on Club Management-Teams
2. For any/all teams that need to be locked/unlocked, click on the check box next to the team name and then click on "Toggle Roster Lock"
3. You will now have the option to lock/unlock the roster for either/both Primary and Club Pass players for the team(s)
4. When the settings are chosen as desired, click on the Save Button
5. You will then see the lock indicator for the team(s) on the team list that will quickly let you know that these settings are in place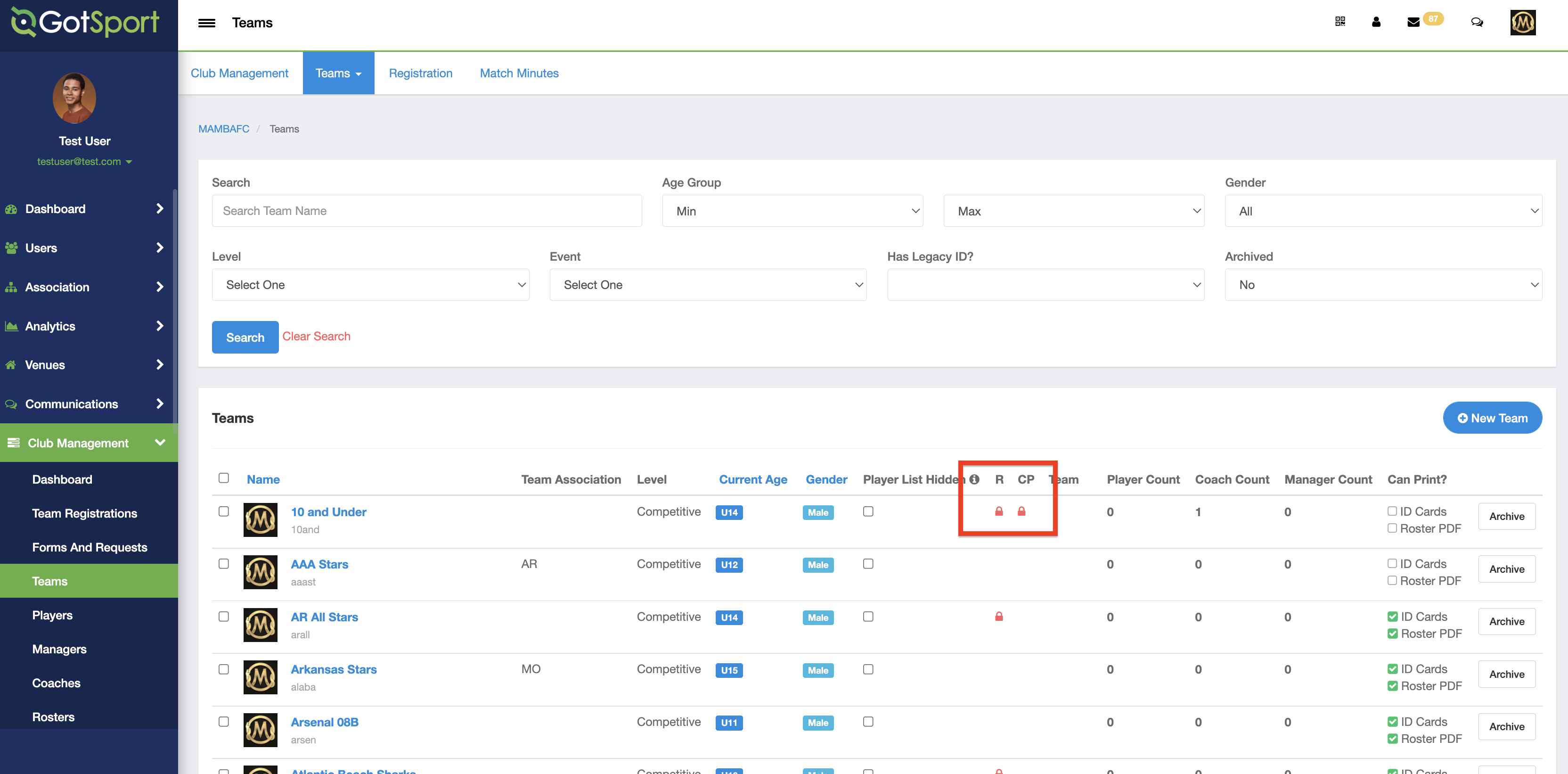 6. When these settings are enabled, coaches/managers will see the "add player" button greyed out within their team roster page
7. Note that when this is enabled Club Admins will not be able to add players unless it is through the roster builder area for a specific event roster. The "add player" button on the team module will be greyed out for a club admin as well