Overview
If a user has requested to change payment method from Check/MO to a Credit Card payment and the Credit Card option is not appearing, then the merchant profile will need to be attached to that billing account.
Instructions
1. From your club dashboard, click on Billing and then Accounts
2. Locate the account(s) that you need to update and attach the merchant profile and click the corresponding check boxes
3. Click the Update Merchant button and then select the appropriate merchant profile and click "Update"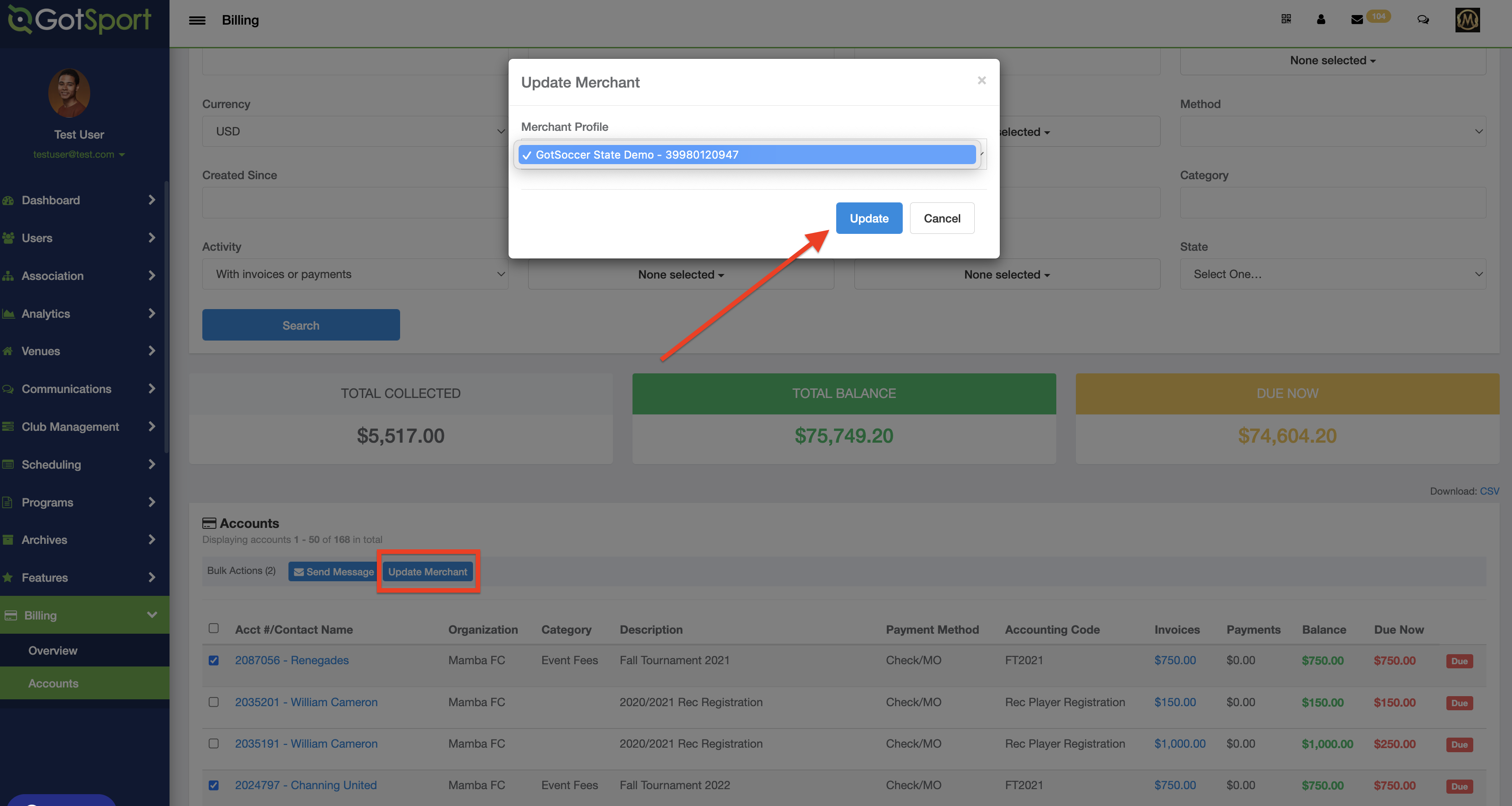 4. This will now allow you to select Credit Card as an option in that billing account when clicking on "Change Payment Method"