Step 1:
Click here to create your college coach account
Step 2:
You will be prompted to log in or create an account. If you have an existing GotSport account and cannot log in, please use the "Forgot password" shown in the screenshot below, or access the link here (https://system.gotsport.com/password_resets/new). When creating an account please make sure all information is up to date, this helps with speeding up the approval process.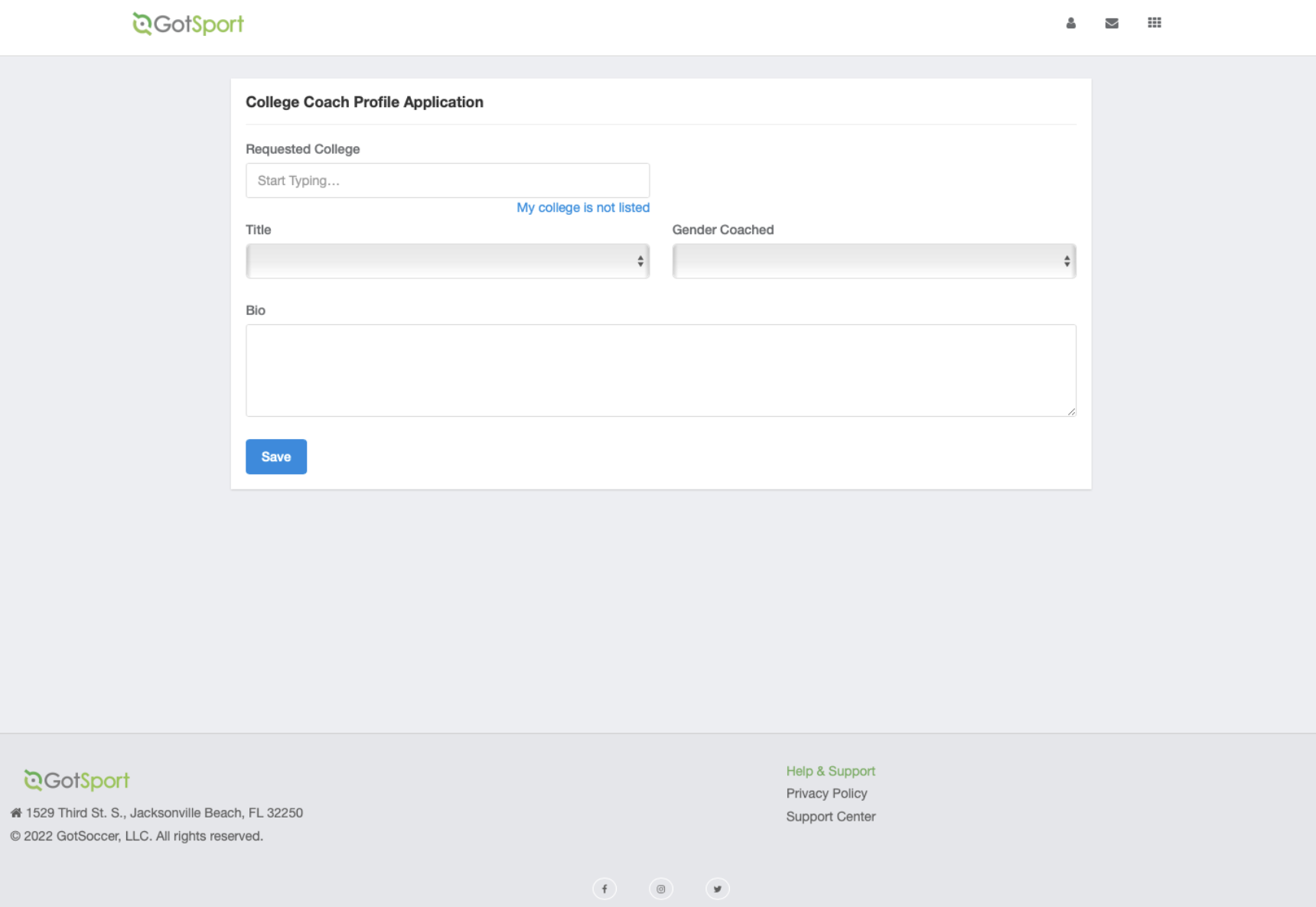 Step 3: Once you're able to log in, proceed with your registration as a college coach. When submitted, you will see a confirmation that it has been completed and then will be reviewed by our team
Please know our team will need to validate your information which may 1-2 business days once this process has been completed.
Step 4:
Once GotSport has reviewed and approved your information, you will get a confirmation email and you will use this article to register for an event.
How to register to an event as a college coach